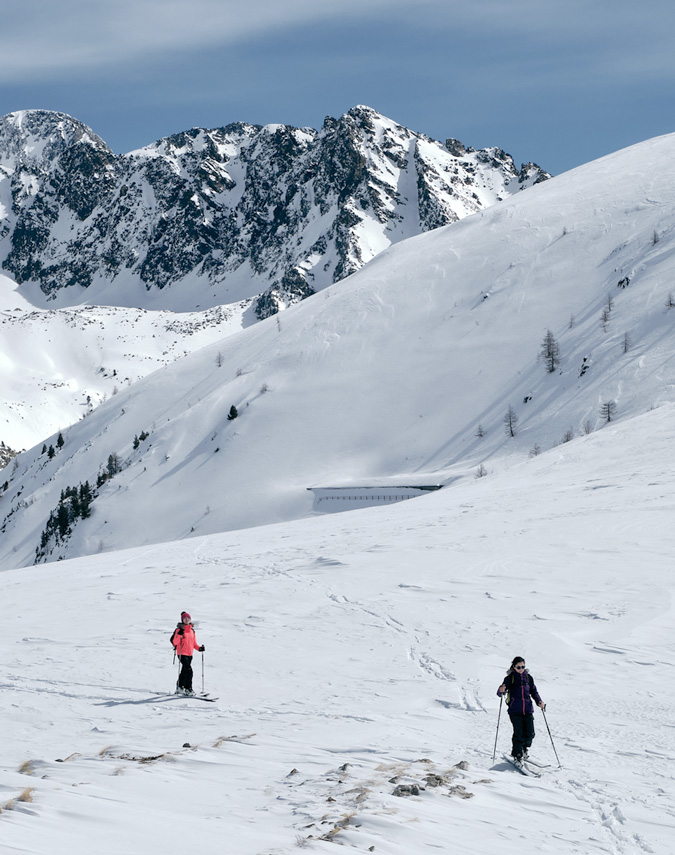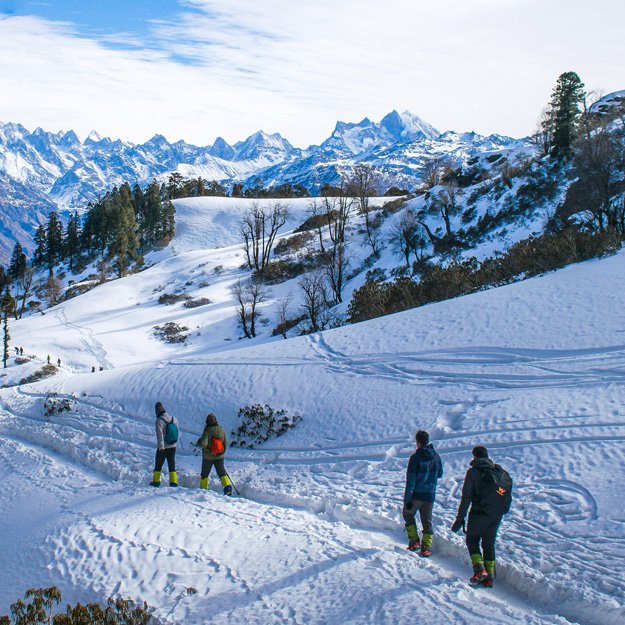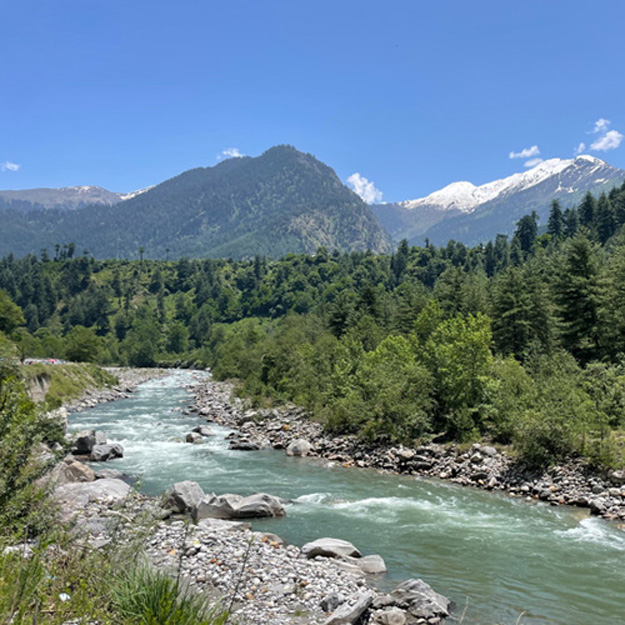 Explore Most Beautiful Valleys in World-Mandi-Karsog Valley Banjar Valley
10 Nights / 11 Days
Delhi/Chandigarh – Kiratpur – Swarghat – Mandi – Janjheli – Chindi – Shoja – Banjar – Kullu – Manali
10 Nights / 11 Days
Delhi/Chandigarh – Kiratpur – Swarghat – Mandi – Janjheli – Chindi – Shoja – Banjar – Kullu – Manali
We cover two lakes in the package – Prashar lake located at high altitute of 2790 meters and Rewalsar lake at 1300 meters, Both these lakes are world famous and worth Visit. In addition we do full site seeing tour of famous Mandi Town also known as Kashi of Himachal as well as Old Trading Hub of Himachal. We also cover best eating points of Mandi to let you enjoy the real taste of Mandi Food.
Under this package, we visit Seraj valley and the Karsog valley, the uncharted off beaten interiors of Himachal Pradesh in Mandi. Visit ancient temples like Shikari Devi (dedicated to Kali Goddess), roofless temple at 3300mts, offering unparalleled views of the Dhauladhars and the Pir Panjal ranges.
Also visit Explore Hidden gems like Janjehli, Chindi are within the Sanctuary's periphery. Visit the Jalori Pass enroute to Kullu, followed by Shoja and Banjar, Visit Ani. Further up is Jalori pass (29kms), enjoy the magnificent views at Jalori admiring the views and vist Shoja with stay at Forest Rest House.
After Mandi, we proceed to Kullu, the Land of Gods and Spend One Night in Kullu followed by site seeing in Kullu City. We also cover best eating points of Kullu town to enjoy best cuisines of Kullu. Final Destination is Manali, where we stay for 2 nights and have great site seeing tours as well as try foods at the best restaurants of Manali.
About Prashar Lake – Mandi Himachal
Prashar lake is undoubtly designated as the Most Beautiful Mountain Top lake in the world. It is the situated in Mandi district at an altitude of 2730 metres about 40 k.m. from Mandi town Himachal Pradesh. Prashar lake is of great scenic beauty with deep blue waters, and is named after the indian sage Prashar (rishi).
Located on a mountain spur, an hour's drive from Mandi brings you to this jewel like lake. With fresh water, woodland and high hills, it presents a variety of natural beauty and the spot is sacred for Hindus, Buddhists and Sikhs. It was here that the great Indian teacher and tantric, Padmasabhava left for Tibet. Known to the Tibetans as Guru Rimpoche – the Precious Master. It was under Padmasambahava's influence that Mahayana Buddhism spread over Tibet. There are islands of floating reed on Rewalsar Lake and the spirit of Padmasabhava is said to reside in them. It is here that the sage Lomas did penance in devotion to Lord Shiva, and the Sikh Guru Gobind Singh also resided here for one month. At opposite ends of the lake there are two Tibetans monasteries. The Bhutanese also have one.
There is also a famous Gurudwara, This Gurudwara was built in 1930 by Raja Joginder Sen of Mandi. It commemorates Guru Gobind Singh's visit, when he sought to evolve a common strategy with the hill rulers against the Mughal emperor Aurangzeb. At Rewalsar there are three Hindu temples. These are dedicated to the sage Lomas, Lord Krishna and Lord Shiva.The forest department maintains a small zoo at Rewalsar. Above Rewalsar, Seven Lakes are also of interest.
About Mandi Himachal – Gateway to Kullu – Off the Beat Destination – But Exceptional Beauty
Mandi located enrooted to Kullu Manali is easily rated as most beautiful destination and is situated along the banks of river Beas. Though many tourists do not visit it just because they are ignorant about this majestic destination, once tourists come here, they like to visit Mandi again and again. Mandi has a charm as well as magnet for tourists as well as honeymooners.
Mandi is renowned for its 81 temples and their enormous range of fine carving. Mandi is known as the 'Kashi of the Hills'. The town also has remains of old palaces and notable examples of colonial architecture. Mandi is the gateway to the Kullu valley and acts as a base for several exciting excursions.
About Janjheli – A virgin Paradise – Original Capital of Himachal
Janjehli is a true paradise. Legend is that, British were so enchanted with Janjheli that they had initially chosen Janjehli to be the summer capital of India, but because of its long distance from major cities, Shimla was chosen instead. It proved a boon for Janjehli, It is a unspoilt virgin place even today.
Tour Itinerary
Delhi/Chandigarh to Mandi Himachal
Start your Journey from Delhi/Chandigarh in Morning, Proceed to Mandi via Una Himachal. Incredible Himachal Holidays will Pick & proceed to Mandi in Incredible Himachal Holidays AC vehicles. It is about 5 hours Drive for Mandi. Best Lunch-Food Break at NH 21 Highway – Swarghat Hilltop Hotel (One Hour Break)
We will stop at Hotel Hill Top, this Delux catagory hotel, Highly reccomended for people who want to do a night halt enroute Manali, is managed by HPTDC and best place for stopover and Journey break. The Hotel has Clean loos and Bathrooms, Best suited for families.
Order a Cold chilled beer and enjoy your lunch. We will have one hour break here. The restaurant and fast food counter is very popular as a journey break, & to catch a nourishing meal or a refreshing drink before Mandi.
Swarghat to Rewalsar Lake – 2.5 Hours : After Lunch at Swarghat, we proceed to Rewalsar Lake via Sundernagar, which is again a beautiful city in Himachal. Rewalsar lake lies 25 kms at a little excursion before Mandi. Beautiful Reach Rewalsar lake by early evening and Enjoy the beautiful views, Boating, Admire the Padamsambhav Statue which is 123 feet high, Proceed to Monastery as well as gurudwara. Evening at your leisure at Rewalsar lake site. Night Stay at Rewalsar Lake at HPTDC hotel and Check into the hotel. Once check in formalities are done, Rest a while and proceed for Dinner. Dinner In Rewalsar – Your dinner will be at Tourist Inn – Rewalsar, This is the best HPTDC hotel and clean restaurant as well as tasty food will be offered of your choice.
Note:-Choice will be yours, if you want to stay in Mandi Town, The package can be customized.
Rewalsar Lake to Prashar Lake Tour & Site Seeing
Next Morning At 08:00 AM, After Breakfast, Check out in the Morning, Proceed to Mandi to see the Prashar Lake & Other Site Seeing. Breakfast will be offered at the Hotel Restaurant in Rewalsar. After breakfast, We will proceed to Mandi Town, Check into the Hotel on the Banks of River Beas and Mountains. After Checking in formalities, Proceed to Famous Prashar Lake located at 40 kms away. Prashar lake is the most Beautiful Destination in Himachal situated at approx 44 kms. The journey to Prashar lake will take approx 4 hours, last 22 kms of the Prashar Lake dirt mountain road. We will reach Prashar Lake by afternoon. Spend your time at your leisure venturing around the Prashar Lake, Visiting Parashar temple, Meeing Temple priest and knowing more about the Prashar temple and Sacred Prashar Lake.
Snacks Break-at Prashar Lake. There is a small alpine Himalayan overlooking Dhaba at the 2750 meters near the Prashar lake, The Dhaba is located at the very edge of the mountain with commanding view of the Himalayan Ranges including highest mountain Hanuman Tibba. It is worth to have some snacks here to relax. On Return, Return journey to Mandi will take approx 4 hours descending through mountains to village Baghi & enroute back to Mandi through Kamandh (IIT – Mandi). the whole route is very scenic. Once in Town, we will have Lunch. Lunch in Mandi Town. In the evening proceed to Local Site Seeing of various temples and Mandi Town. Dinner in Mandi. Night Stay in Mandi Hotel and enjoy the Bonfire with majestic night view of Glistening Himalayan ranges.
Mandi to Janjehli Tour (85 kms /2-3hrs)
Morning drive towards Janjehli valley. After passing Chail Chowk, you come across a village called Bagsiad, which is considered a gateway to the Janjehli valley. Just Before Janjelhi town there is Pandav Shili, the locals believe that Bhim had put the massive rock there, & even a kid can make the massive rock move. Janjehli, with its lush green meadows surrounded by lofty pines and deodars and a rivulet presents an enchanting view. On the left side of the village are orchards. Janjehli's height of 2150 metres makes it an ideal summer retreat. Apart from providing some excellent souvenirs like seraji pulas made of hemp and household wares made of walnut wood, it is also famous for its honey. Janjheli to Shikari Devi Temple Jeep safari Tour (3300 m) twelve-kilometres from Janjehli is Shikari Devi, famous for its roofless temple, the only one of its kind in northern India. A peculiar aspect of this temple is that it has remained roofless in spite of numerous attempts made by the locals to construct a roof. Locals attribute this phenomenon to some unseen spiritual force. Return back to guest house or in trekker's hut. Overnight at guest house or in trekker's hut.
Janjheli to Chindi Tour
In the morning, check out and proceed to Chindi village, It is a scenic route trip of 2 hours, Check into the HPDTC's Hotel Mamleshwar Hotel, which has spacious rooms with room heaters, TV and 24 hours hot water The Hotel has good ambiance with lawns and gardens on the frontage. Proceed on Chindi village tour, It is a beautiful small hamlet with few shops and houses. Visit the old Durga temple & enjoy the view of the entire Karsog valley with snow clad mountains in the background. We had dinner in hotel's restaurant (that is the only place to eat in Chindi and the food was basic but good). Night Stay in Chindi.
Chindi to Karsog Valley Tour
In the morning, Proceed to Karsog town and visit one of the oldest temple in Himachal Pradesh – Mamaleshwar temple, 3 kms from Karsog town. See the change in demography and geography changes happening from Bakhrot (1800m) to Karsog (1350m) from higher to a lower elevation. While houses at higher reaches of the valley is surrounded by Apple orchards, houses at the lower levels of the valley are encircled by stepped farms. A further 3 kms of drive from Karsog leads to 5000 years old Mamaleshwar temple. It has carved wooden doors and carved statues of other deities. Photography is prohibited inside the temple complex. There are another couple of temples in the vicinity of Karsog like Kamaksha Devi temple known for temple architectures. Night return to Chindi and Night Stay in Hotel Mamleshwar.
Banjar Site Seeing Tour
After Breakfast, Proceed on Banjar Site seeing tour of Great Himalayan National park, Jalori Pass, and many other attractions. Full day site seeing in Banjar and Tirthan Valley. Rest of the evening at your leisure and Dinner is served at home stay.
Check out & proceed to Kullu (Kullu Siteseeing)
Breakfast in Hotel. Lunch on NH 21 highway while site seeing. Dinner in Kullu Town.
Kullu to Manali Drive & Siteseeing with Food
Breakfast – In the Hotel. Lunch – on NH21 Highway enroute Manali. Dinner in Manali Town.
Manali Local Sightseeing with Hadimba Temple
After having your breakfast proceed for sightseeing tour of Manali. Visit the temple of Devi Hadimba with carved wooden doors and a 24 meters tall wooden 'shikhar' (top). The temple is surrounded by cedar forests. We will also take you to the Tibetan Monastery, Log Hut area & Vashisht temple which has hot sulphur springs. Later visit the famous Roerich Art Galley named after Russian Artist Nikolai Konstantinovich Rerikh who was a painter, a spiritualist and a Inner Asian explore. You will also be visiting Urusvati Himalayan Folk & Art Museum, which houses ethnological artifacts and photos from the early days Overnight stay at hotel in Manali.
Rohtang Pass Solang Valley Sightseeing
Early morning breakfast and start your onwards journey to Rohtang Pass situated at an altitude of 13054 feet on Manali Leh highway. The summit of the pass turns into lush green meadow in summer studded with violets and varieties of wild Himalayan and Alpine flowers. Butterflies of numerous and rare kind and variegated hues also draw the attention of the visitors. On your return journey from Rohtang Pass visit Marhi,Rani Nallah,Solang Valley famous for adventure & winter sports, Rahla falls & Nehru Kund-named after Late Pt. Jawahar Lal Nehru former Prime Minister of India. (subject to time constraints) Night stay at hotel.
Check out & proceed to chandigarh
Breakfast in Hotel. Lunch on NH 21 Highway enroute Chandigarh.
– Prashar Lake, Rewalsar Lake, Mandi, Janjheli, Shikari Devi, Chindi , Karsog Valley , Jaori Pass, Shoja, Banjar, Kullu, Manali Site Seeing with Food at Famous Dhabas
Site Seeings Included in Package
– Prashar Lake Site Seeing Tour.
– Rewalsar lake Site seeing Tour.
– Mandi Town tour .
– Shikari Devi Excursion.
– Janjheli Site Seeing – 1 Day.
– Chindi Site Seeing – enroute.
– Shoja Site Seeing – enroute.
– Banjar Site Seeing – 1 Day.
– Kullu Site Seeing Tour – 2 Days.
– Manali Site Seeing Tour – 2 Days.
(1). This is the itinerary for a tour which we run regularly. It can be altered, and we like to discuss plans with clients and can make suggestions about special places to visit depending on our clients' interests, and available time. The itinerary is planned in such a way that you gain altitude gradually , you get a good and proper time to acclimatise properly while travelling through the Central Himalayas . Every day there is enough free time to make walk / or to relax your own so you could experience the people and culture from much close on the tour.
(2). In case you require accompanying tour escort / local guide with you please tell us and we will be happy to arrange local, knowledgeable guide for your tour, as per your choice.
(3). Please do not hesitate to collect any travel information from us, before working a final tour programme for yourself. We would be glad to provide you all the travel information and hotels details etc. at the time of planning your holidays with us, before you book your tour with Incredible Himachal Holidays. Being local, we can provide you with a wonderful private, personalise, tailor-made holiday tour in India at a cheaper cost than the standard package / group holiday that you might find elsewhere. We believe in delivering the service, more than- promised to our clients.
Mandi, Janjheli, Chindi, Karsog valley, Banjar, Kullu, Manali Package Inclusions :
– Site Seeing to all Off The Beaten & Most Beautiful Points.
– Best Foods Cuisines at select Famous Dhabas on NH21 Highway.
– 2 Nights Stay in Mandi ( One Night on Rewalsar Lake, One Night in Mandi Town).
– 1 Night Stay in Janjheli.
– 2 Night Stay in Chindi.
– 2 Night stay in Banjar.
– 1 Nights Stay in Kullu.
– 2 Nights Stay in Manali with Breakfast.
– Breakfast, Lunch & Dinner at Best Food Dhabas on NH21 in Mandi, Kullu.
– Breakfast is included in Manali Hotel Stay.
– AC Innova at Disposal with driver.
– Vehicle AC / Heater will not work at Hills on Vehicle
– Lunch.
– 4X4 Jeeps due to heavy snowfall to reach Hotel OR Sight Seeing Point.
– Rohtang Pass (need NGT permission 24 hrs before)
– Tips and porter charges.
– Any additional expenses & Any Entry tickets cost.
– Heater Charges (300 –500/- per Night direct paid to hotel if required)
– Cost of any excursions.
– Early check-in and late check-out at the hotel.
– Item of personal nature viz, tips, laundry, room service, telephone, alcoholic or non-alcoholic
– Any other services not specified above.
– Additional Costs due to Flight Cancellations, Roadblocks, and natural calamities.