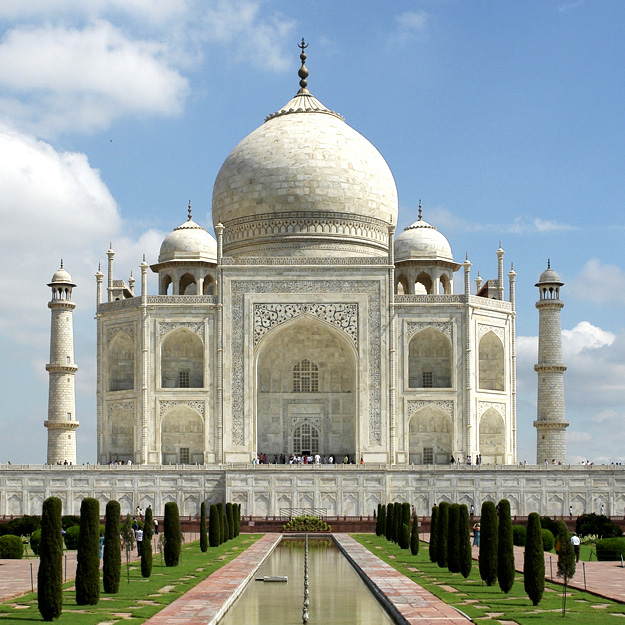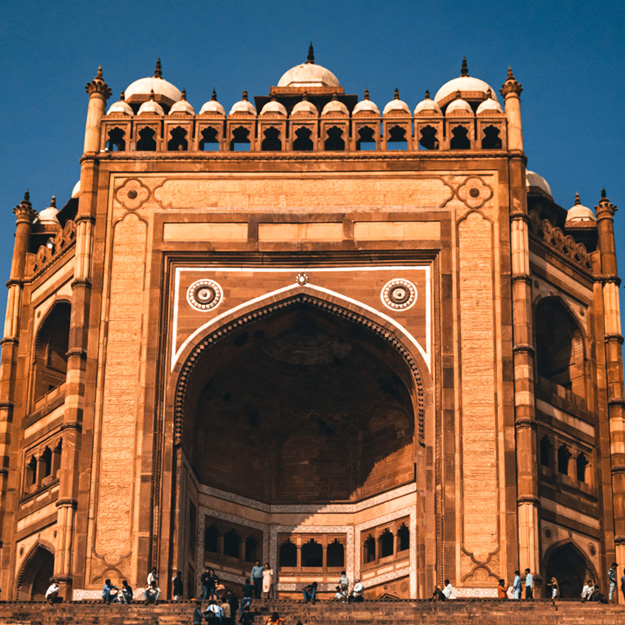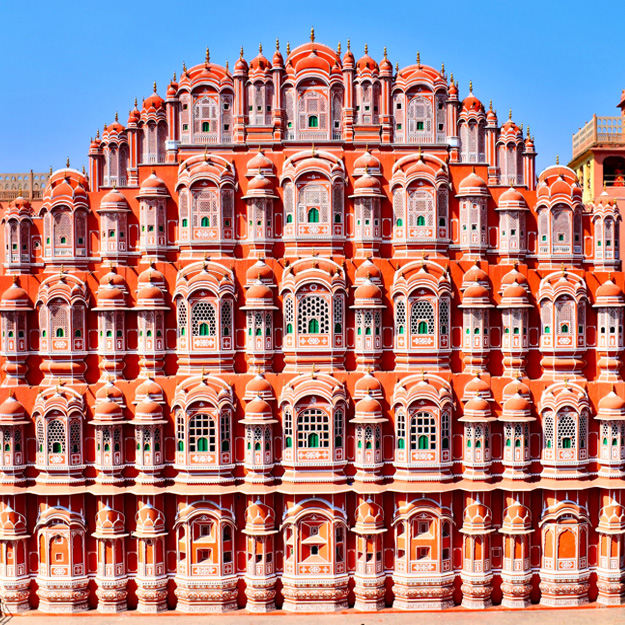 Golden Triangle Tour with Amritsar
07 Nights / 08 Days
Destination Covered : Delhi – Agra – Fatehpur Sikri – Abhaneri – Jaipur – Delhi – Amritsar – Delhi.
07 Nights / 08 Days
Destination Covered : Delhi – Agra – Fatehpur Sikri – Abhaneri – Jaipur – Delhi – Amritsar – Delhi.
This itinerary is made for the people who do not have spare time in India. As we know that Temples are treasures of India. This 8 Days Golden Triangle Tour With Amritsar is designed for the one who really wants to visit the Golden Temple city, Amritsar. This Golden Temple is an epitome of art and stones. Delhi, Agra and Jaipur also comes under this package. Rajasthan leafes assures you that in the end you all will have some sweet and heart touching memories of 8 Days Golden Triangle Tour With Amritsar. Our experienced guides will give you the proper guidance. India is a country of cultural, heritage and architectural beauty. Visitors from all over the world striving for a multi-faceted experience, come to India and visit three main tourist attractions, collectively known as the Golden Triangle Tour. These locations are Delhi, Agra and Jaipur. Visit India and experience the most dramatic historically rich country includes the most prestigious Golden Temple, Amritsar. The tour gives you once in a life time opportunity to experience the unforgettable and the most magnificent cities. From the walks in Old Delhi to Humayun's Tomb, delightful moments in Taj Mahal to a walk in local Bazaar in Jaipur to paying a tribute at the holiest Sikh shrine in Amritsar. The classic Golden Triangle journey will give you a sneak into the rural kaleidoscope life of Rajasthan, colonial sepia mode of Delhi and marble paradise of Agra. To add a mesmerizing look to the journey, the humbling land of Amritsar is added. The hyper streets of the land, overload of culture and most importantly, the Golden Temple would add a class to the already spectacular Golden Triangle tour. So just set your plan with us to explore the new flavor of Golden Triangle tour in Amritsar style with us. We will assure you for the best trip and services.
Tour Itinerary
Arrive Delhi
On arrival at Delhi our representative meets you at the airport and assists you till your check in process at the hotel. Stay overnight at the hotel.
Delhi Humayun Tomb, Delhi
In the morning go for a sightseeing tour of Delhi. Visit Raj Ghat (the cremation sites of Mahatma Gandhi), Shanti Vana (the cremation sites of Jawaharlal Nehru) and Jama Masjid. Drive past Red Fort and Chandni Chowk. In the afternoon visit Qutub Minar (built by Qutub-ud-Din Aibek in 1199), Humayun's Tomb, India Gate (War Memorial Arch) and Lakshminarayan Temple (a modern Hindu Temple). Also drive past President's House, Parliament House, Government Secretariat Buildings and Connaught Place shopping centre. Stay overnight at the hotel.
Delhi to Agra
After breakfast drive to Agra, en route stopover at Sikandra for photography. On arrival a Agra check-in at hotel. Later visit the Agra Fort which has the Pearl Mosque, Diwan-e-am (the hall of public audience) and Diwan-e-Khas (the hall of private audience). Stay overnight at the hotel.
Agra to Jaipur Taj Mahal, Agra
In the morning visit the famous Taj Mahal built by Mughal Emperor Shah Jahan in memory of his wife Mumtaz Mahal. This monument is made of white marble and it took 22 years to get constructed. Take breakfast and then drive to Jaipur en route stop at Fatehpur Sikri. Fatehpur Sikri was built between 1571 and 1585. It is one of the finest examples of Mughal architectural splendour. Though the city is in ruins, it is a must visit place for those who visit Agra. Fatehpur Sikri is a place where one should spend some time. The sunset over the ruins of this fort is a sight to be cherished. On your arrival at Jaipur check-in at hotel. Stay overnight at the hotel.
Jaipur Amber Fort, Jaipur
In the morning visit the Amber Fort. Amber Fort was the capital of this state long time ago. Visit the Sheesh Mahal (Hall of victory) which is a hall glittering with mirrors. In the afternoon, go for a sightseeing tour of Jaipur. Jaipur is the capital of Rajasthan. It was painted in pink colour a century ago in honour of a visiting prince. Ever since, Jaipur has retained this pink colour. Built by Maharaja Jai Singh, a notable astronomer, this city is 260 years old. While in Jaipur, visit Maharaja's City Palace, the Observatory and Ram Niwas Gardens. Drive past the Hawa Mahal. Stay overnight at the hotel.
Jaipur to Delhi to Amritsar (by train)
After breakfast drive back to Delhi. On arrival at Delhi transfer to Railway station for Amritsar. Meet on arrival at Amritsar Railway station and transfer to the hotel. Overnight stay at hotel.
Amritsar Golden Temple, Amritsar
After breakfast full day city tour of Amritsar, visiting Golden Temple – the most important Sikh shrine which is also called Mecca for the Sikhs is a living symbol of the spiritual and historical traditions of the Sikhs, then visit Jallianwala Bagh – where, on April 13, 1919, British and Gurkha soldiers opened fire on an unarmed forbidden gathering, killing hundreds of civilians. Evening visit Indo – Pak Wagah Border to watch Flag Retreat Ceremony – Wagah, an army outpost on Indo – Pak border 30 Kms from Amritsar where the daily highlight is the evening "Beating the Retreat" ceremony. Soldiers from both countries march in perfect drill, going through the steps of bringing down their respective national flags. As the sun goes down, nationalistic fervour rises and lights are switched on marking the end of the day amidst thunderous applause. Return to hotel. Overnight stay at hotel.
Amritsar to Delhi Drop
After breakfast transfer to Railway station for Delhi. Meet on arrival at Delhi Railway station and transfer to Airport for your onward destination. Tour & services Ends.
(1). In addition to the above, please budget for expenses towards procuring cold weather gear that is required for travelling to Spiti in winter. We will help you with the list of warm clothing that you need to carry for this tour.
(2). The itinerary mentioned in this page is subject to favourable weather and road conditions. In case of bad weather and inaccessibility to a destination, we will do our best to make alternate plans. The tour price or any part of it will not be refunded in the event of unfavourable conditions anytime during the tour days.
(3). Wildlife sightings depend on various factors, including weather, availability of food and the animal showing up in our vicinity (in the vast mountain landscapes).
(4). No refunds will be made if a participant is unable to complete the tour owing to medical conditions or any other reasons, after starting the tour. All participants would have to sign a Release of Liability, Assumption of Risk & Arbitration Agreement before joining the tour.
(5). This is the itinerary for a tour which we run regularly. It can be altered, and we like to discuss plans with clients and can make suggestions about special places to visit depending on our clients' interests, and available time. The itinerary is planned in such a way that you gain altitude gradually , you get a good and proper time to acclimatise properly while travelling through the Central Himalayas . Every day there is enough free time to make walk / or to relax your own so you could experience the people and culture from much close on the tour.
(6). In case you require accompanying tour escort / local guide with you please tell us and we will be happy to arrange local, knowledgeable guide for your tour, as per your choice.
(7). Please do not hesitate to collect any travel information from us, before working a final tour programme for yourself. We would be glad to provide you all the travel information and hotels details etc. at the time of planning your holidays with us, before you book your tour with Incredible Himachal Holidays. Being local, we can provide you with a wonderful private, personalise, tailor-made holiday tour in India at a cheaper cost than the standard package / group holiday that you might find elsewhere. We believe in delivering the service, more than- promised to our clients.
– Accommodation on double sharing basis.
– Daily breakfast.
– All applicable govt taxes.
– Ac vehicle for all transfers & intercity travel.
– English speaking guide during the city tour.
– Elephant ride at Amber Fort, Jaipur.
– Ac chair car train ticket for Delhi-Amritsar-Delhi.
– All the arrival and departure transfer with company representative.
– Complete transportation with an English speaking chauffer.
– Driver Allowance.
– Toll Taxes and Parking.
– State taxes.
– Fuel.
– All the currently applicable taxes.
– Monument fees.
– Meals except then breakfast.
– Tips, Laundry, Phone calls.
– Any other expenses not mentioned above.