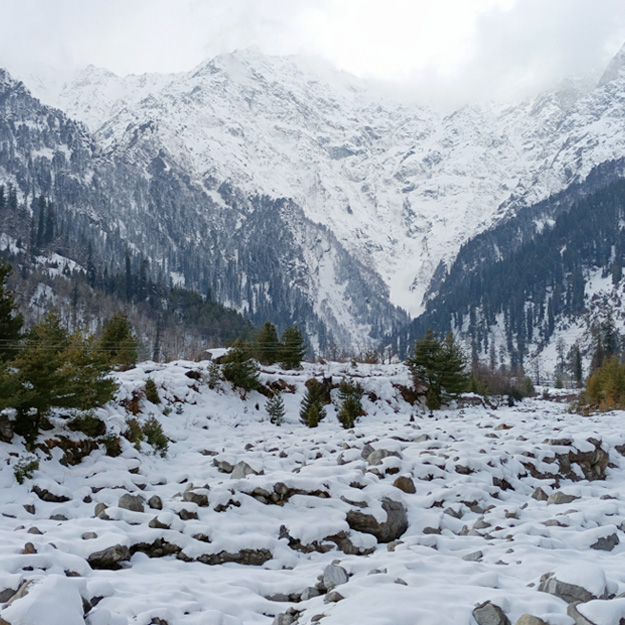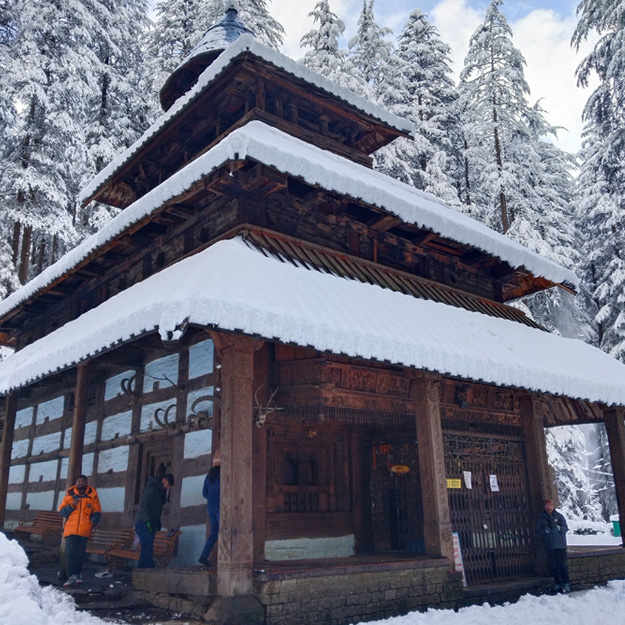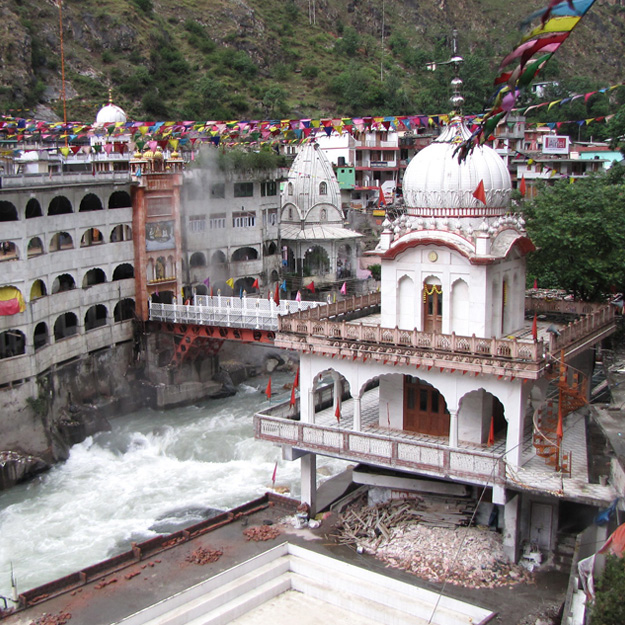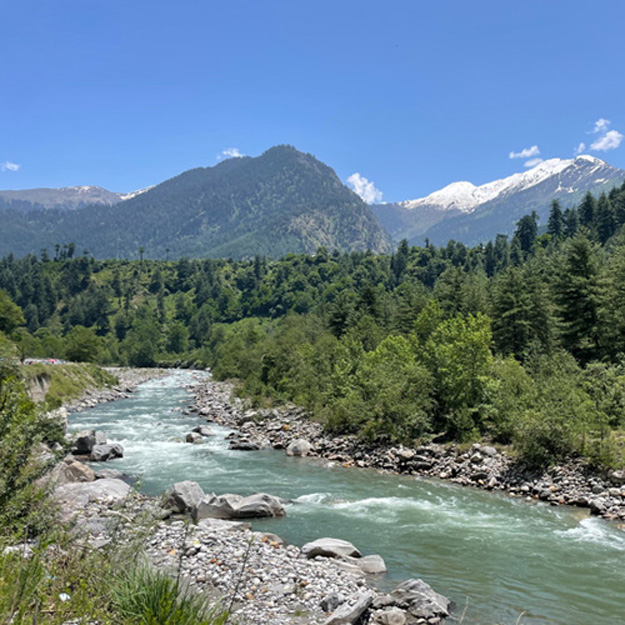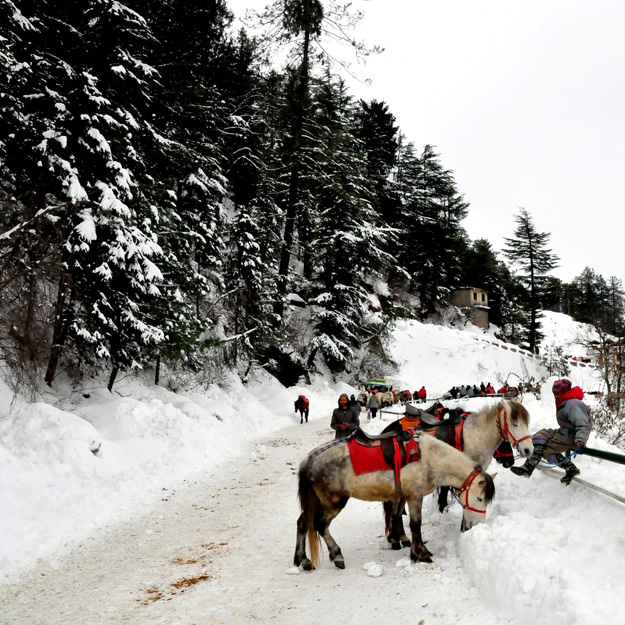 Amritsar Shimla Manali Pragpur Tirthan Valley Tour Package
11 Nights / 12 Days
Delhi to Amritsar – Pragpur to Kullu Manali Manikaran – Naggar to Tirthan Valley Shoja – Shimla to Kalka to Delhi
11 Nights / 12 Days
Delhi to Amritsar – Pragpur to Kullu Manali Manikaran – Naggar to Tirthan Valley Shoja – Shimla to Kalka to Delhi
We have offered this unique package to cover Top Pilgrimage Destinations in Punjab – The Amritsar Golden Temple, Followed by India's Best Himalayan hill stations, Pragpur, Manali and Tirthan Valley. These are great tourist destinations due to their incredible beauty & Rich Heritage. When we talk about the Beauty of Manali, We talk about the Gushing Beas river, Manali Town, Manali Excursions, Rohtang Pass and Majestic Kullu Valley. While Tirthan Valley boasts of Wild Tirthan River filled with Wild Trout, Raju Bharti Home Stay and World's best Home Stay arrangements, and Off Course Great Himalayan National Park.
We have offered this Double Combo Package, best of Himachal (Pragpur Kangra Valley, Manali and Tirthan Valley) Gems of Punjab (Amritsar Golden temple). The program is designed to give you best ever experience. In Manali, Tirthan valley and Pragpur – you find exceptional sights of nature, moist pine and Devdar forests, whispering rivers streams, snow clad Ranges. To add to this, Number of beautiful resorts and cottages are available in Manali at reasonable cost to make your Beauty of Manali Package wonderful. Some of these resorts have Heritage Status and prince charms. In Manali you still get a feel of very British India and British Architecture and virtually No Crime at all.
Tour Itinerary
Delhi to Amritsar By Train
Early morning transfer to Delhi Railway station to board the Amritsar Shatabdi (Train Timing: DEP: 0720 ARR: 1325). Delhi Amritsar distance is 450kms. Travel time Delhi Amritsar (by-road): 8 hrs. Amritsar Known for the Golden Temple, Its Food, Wagah Border and Historical Attractions. On arrival, check-in to your hotel in Amritsar for fresh-up. Afternoon, drive to the Indo-Pak border to witness the Wagah Border closing ceremony. Overnight say in Amristar hotel.
Amritsar Sightseeing, Golden Temple darshan & Drive to Pragpur in Kangra Valley (175kms & 4hrs. Journey)
In the morning visit the beautiful & sacred Harmindaer sahib (Golden Temple), Meditate in calm & serene environment in the temple complex. Also visit Jallianwalah Bagh, a martyr memorial and the Maharaja Ranjit Singh Museum in the lovely Ram Bagh to see historic arms & armory, paintings, old coins and manuscripts. Afternoon, drive to Pragpur to check-in to an old colonial residence "Judges's Court", which is a world famous heritage Haveli, Enjoy the Great Hospitality, Food at Judges court, See the beautiful grounds with its own attractive gardens with over 100 species of birds to be seen. Overnight stay at Pragpur.
Pragpur to Kullu manali (220kms. & 6 hrs. Journey time)
Morning drive from Pragpur via Dharamshala to Kullu (Manali). Enroute stop at the Palampur Tea Gardens and Famous Baijnath temple (constructed in 1204 AD). As you reach Kullu Valley, Enjoy the view of River Beas flowing along with you, also enjoy the view of orchards, Reach Manali by late evening. On arrival, check-into you riverside cottage. If time Permits, visit Hadibma Temple, it is small temple situated in the dense forest is very interesting. Hadimba is said to be the wife of Bhima from the epic of Mahabharata. Followed by Visit to Vashist, it is an extremely picturesque little place, bathe in Vashist hot baths with natural sulphar spring.
Manali Site Seeing – Solang Valley – Rohtang pass
Proceed from Manali to snow point (Rohtang Pass If road is open) and on the way back from snow point visit Solang Valley and also we do the adventure like skiing, short trek, paragliding, troli ride. Set off for an early morning excursion and travel to one of the world's highest motor able road – Rohtang Pass.
Why Visit Rohtang pass: Why visit to Rohtang is a must, First of all a Great drive, Remember kareena on an open gypsi in Rohtang thats what we are talking about, More over Rohtang Pass is about exceptional mountain views, From the Pass you look at two different worlds, to the south is – lush green surroundings and to the north you see a series of rising icy peaks as far as your vision goes. Plus not to forget the icy winds at Rohtang.
Activities to do in Solang Valley
Skiing in Manali: Rohtang Pass and Solang Nallah offer a variety of slopes for skiers. Some easy runs are provided for beginners who can take a course or just hire an instructor for a short while from the directorate of Mountaineering and Allied sports or a one of the other agencies registered with department of Tourism. Skiing facilities are available throughout the year at Rohtang. Expert skiers can enjoy heliskiing during the winter months for which they may contact the department of Tourism.
Manali Paragliding: Riding the thermals and sailing the blue sky like the Himalayan Eagle can be thrilling experience. Paragliding facilities are available at Solang Nallah and Marhi, Paragliding In Manali Dobhi. Tourists are advised to undertake the sport only through the operators who are registered with the Tourism Department. Also insist on the pilot showing you his registration license issued by the District Administration.
Paragliding is organized in Kullu valley throughout the year at Solang Valley, located 14 kms from Manali and other locations like Marhi, Fatru, and Bijli Mahadev etc. There are generally onw kinds of flights.
Short flying: The client is taken 100 – 150 mts up the slope and takes a flight along with the pilot in the two seated paraglide. The flight lasts for approximately 60 – 90 seconds.
Manali Site Seeing – Manikaran Tour
Full day tour of Kullu & Manikaran, Kullu valley-the Marvelous landscapes, hospitable, peaceful & co-operative people having distinct life style & culture are some of the points that separate Kullu from rest of Himachal Pradesh. And on the way We do Rafting in Beas river.
About Manali Rafting:
White Water river-rafting facilities are offered by private operators at Pirdi near Kullu where a water sports centre has been set up to provide one stop water sports adventure solutions for the tourist. Rafting on stretches of the River Beas, where rapids of high grades can be negotiated, provides an exhilarating interlude fro enthusiasts.
White water rafting in Kullu valley is done on river Beas from Pirdi (4 kms ahead of Kullu town) down to Jhiri, a stretch of approximately 14 kms. (Period Apr 15th-Jun end). The journey takes nearly one & half hour consisting of rapids from grade II & III. Rafting begins at around 10 o' clock in the morning at Pirdi. Pirdi is 45 kms from Manali and hence, recommended starting time from Manali is 8 o'clock. This activity will require one full day.
Excursion to Naggar
This morning drive to Naggar, a serene village along the hills of east bank of River Beas. Visit the 450 year old Naggar Castle (now a Tourist Hotel run by the State Tourism Dept). As you stroll up the hill of Naggar village you explore the old wood and stone built – Krishna temple, dating back to 15th century also visit the Roerich Art gallery that has on display some oil paintings and a 1930's Dodge vintage car. Overnight at Kullu hotel.
Naggar to Tirthan Valley – Raju Bharti Home Stay
Now the time has come for enjoying world's best Home Stay at Raju Bharti and to have some relaxation as well as adventure. Reach Raju Bharti Home Stay, which is located on the other side of the river from the road, so one has to ride in a metal basket that is pulled manually across the water. Indulge in Trout fishing, or choose to do a day-hike to the Great Himalayan National Park's entrance and come back. From Raju's Guest House to the Park' entrance is about 9kms and is a beautiful walk through the countryside.
Hire a jeep and do a day trip to the beautiful Jalori Pass and Serolsar Lake and get back to Gushaini in the evening. The route from Gushaini to Jalori Pass passes through some wonderful scenery. On the other side of the Pass lies the village of Rampur, and farther ahead lies Shimla.
Enjoy Trekking, Trout Fishing or Mountain Biking at the Raju Bharti Resort. Spend the day relaxing at the resort. Enjoy the experience of fishing for some brown Trout's in the adjoining River Beas which is ten steps from your villa, or go a long mountain biking trip with a picnic lunch organized just for you. You could also go on an outdoor trekking and hiking trail with an accompanied guide to the Great Himalayan National Park. Overnight at Tirthan Valley.
Tirthan Valley Site Seeing ( Stay at Raju Bharti Home Stay)
Tirthan Valley is home to the Great Himalayan National Park (GHNP), We will stay in Gushaini, a little village near the southern entrance to GHNP, was just about 10kms east with stay at Raju's Guesthouse. Stay at Raju's Guesthouse for a 2-night and enjoy pristine, blue waters of the Tirthan River. Do nothing but laze, read and chat with the other guests around the bonfire at Raju Bharti Guest House. Enjoy Fishing at Tirthan River. Site seeing Around Gushaini. Trek to Bandal village is about an hour's climb up an adjoining mountain through more orchards and with wonderful views of the Tirthan river and valley. It's an uphill climb but relatively easy. Visit Banjar Village, Sai Ropa and procure a permit for Great Himalayan Trek.
Drive Tirthan Valley to Shoja (70kms & 2 hrs. journey time)
After the morning breakfast, drive from Tirthan Valley to Shoja. Diverging from the National Highway at Aut, Shoja is just 5 kms away from the picturesque Jalori Pass. On arrival check-in to your cottage, a solid cedar wood house surrounded by thick forests. After lunch, go on a 6km/3hr. hike to Raghupur Fort the journey takes you through beautiful forests terminating at lush green meadows. As you reach on top of the ridge, you are treated to a 360 degree view of the surrounding snow clad mountains. On your return, you can detour through the Waterfall point. At evening enjoy a bonfire and a Barbeque dinner.
Drive from Shoja to Shimla (150 kms & 5 hrs.journey)
Early Morning, after breakfast Drive from Shoja to Shimla, The Summer capital of the British Empire. Night Stay in Shimla.
Shimla Site Seeings
You can take a Tour of Shimla by visiting The Ridge, an open space in the heart of the town that provides excellent view of the mountain ranges the Jakhu Hill Temple, State Museum and the Indian Institute of Advanced Study (formerly the Vice regal Lodge). Afternoon at leisure to explore the markets.
Heritage Toy Train Shimla to Kalka and to Delhi
Morning transfer to the Shimla Railway Station to board the Toy Train Shimla to Kalka (Train journey: 5 hrs) during the journey enjoy breathtaking views of the hills & villages surrounding. On arrival at Kalka Railway station, board the connecting Shatabdi Express to Delhi. Tour Ends, But Memories Remain.
– Exploring Sikh Culture, Pilgrimage and historical tour of Amritsar
– See the Tough Flaf Raising Ceremony at Wagah Border.
– Best Hill Stations in India Shimla Manali.
– Best of Himachal – Tirthan Valley Shoja.
– Best Heritage Place and Hotels in Pragpur.
– Best Home stays in India in Tirthan Valley.
– Steepest Jalori pass and Hidden Villages.
– Heritage Toy Train in Shimla to kalka journey (Shimla-Kalka).
– Amritsar Golden Temple, Wagah Border, Pragpur Heritage, Kullu Manali, Tirthan Valley Raju Bahrti home stay, Shoja, Shimla Site seeing, Heritage Toy Train in Shimla to kalka journey (Shimla-Kalka).
(1). This is the itinerary for a tour which we run regularly. It can be altered, and we like to discuss plans with clients and can make suggestions about special places to visit depending on our clients' interests, and available time. The itinerary is planned in such a way that you gain altitude gradually , you get a good and proper time to acclimatise properly while travelling through the Central Himalayas . Every day there is enough free time to make walk / or to relax your own so you could experience the people and culture from much close on the tour.
(2). In case you require accompanying tour escort / local guide with you please tell us and we will be happy to arrange local, knowledgeable guide for your tour, as per your choice.
(3). Please do not hesitate to collect any travel information from us, before working a final tour programme for yourself. We would be glad to provide you all the travel information and hotels details etc. at the time of planning your holidays with us, before you book your tour with Incredible Himachal Holidays. Being local, we can provide you with a wonderful private, personalise, tailor-made holiday tour in India at a cheaper cost than the standard package / group holiday that you might find elsewhere. We believe in delivering the service, more than- promised to our clients.
– Accommodation for 9 nights as per the meal plan mentioned.
– Airport & Hotel transfers.
– Private air-conditioned car with driver in Delhi, Amritsar (except in Dharamshala, Kullu, Shoja and Shimla where A/C is not required).
– Sightseeing tours, Hotel transfers and Entrance fee to monuments as mentioned in the itinerary.
– Internal train journeys (Delhi-Amritsar/ Kalka-Delhi) in AC Class.
– Heritage Toy Train in Shimla to kalka journey (Shimla-Kalka).
– Vehicle AC / Heater will not work at Hills on Vehicle
– Lunch.
– 4X4 Jeeps due to heavy snowfall to reach Hotel OR Sight Seeing Point.
– Rohtang Pass (need NGT permission 24 hrs before)
– Tips and porter charges.
– Any additional expenses & Any Entry tickets cost.
– Heater Charges (300 –500/- per Night direct paid to hotel if required)
– Cost of any excursions.
– Early check-in and late check-out at the hotel.
– Item of personal nature viz, tips, laundry, room service, telephone, alcoholic or non-alcoholic
– Any other services not specified above.
– Additional Costs due to Flight Cancellations, Roadblocks, and natural calamities.