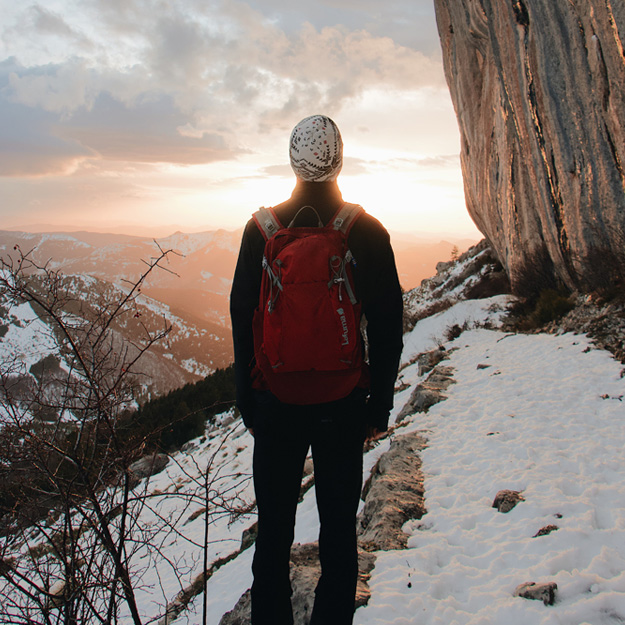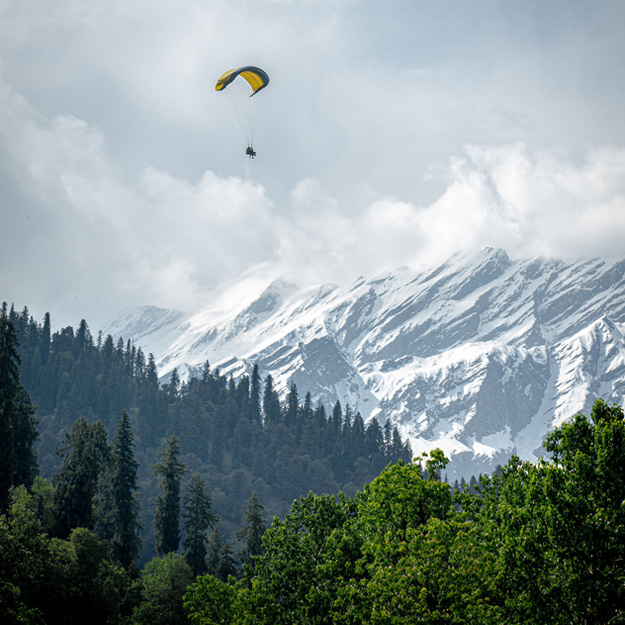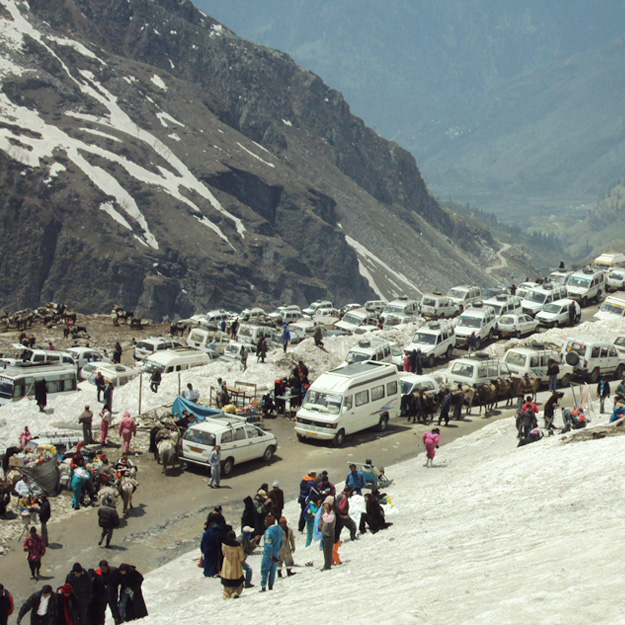 Kullu Manali Tour Package from Lucknow
05 Nights / 06 Days
Lucknow to Delhi-Kullu-Manali-Solang Valley-Gulaba-Marhi-Rohtang Pass and back to Delhi to Lucknow
05 Nights / 06 Days
Lucknow to Delhi-Kullu-Manali-Solang Valley-Gulaba-Marhi-Rohtang Pass and back to Delhi to Lucknow
There several air ports and good services of airlines are available for people. Even with better facilities Hotels and resorts treat the guest in decent manner and several varieties of meals is severed. You can check out the details of Kullu Manali tour packages from Lucknow. Several highways cross this state. Generally there are three seasons. Winter, summer and rainy season are the main seasons. During winter season temperature goes in minus so that people are need of heavy woolen cloths. Hotel rooms are facilitating with cozy bath. There are hot and cold springs at some picnic spots. The area is sufficient worthy to satisfy the large number of tourists.
Major picnic spots were developed by the British but after independence Indian Government instructed to modernize these hill stations and work was done to familiarize these at international level. There several reasons for the attraction for people in Kullu, Manali and Shimla. First of all these stations are like heaven for newly wedded couples and this theme is popular all around the world. That why large number of people arrive at these station every year from all parts of the country and around the world. All these cities are well linked with rest of India by road, by air and by road. The decent luxury buses ply from all big cities of India.
All these three places are crown of Himachal Pradesh in the field of Hill stations. The hill stations are high altitude towns and cities used by European people. Get Shimla Manali tour package from Lucknow here. These are prevailed in Northern states of India. People liked to go to escape them from hot of plains during summer season. This is cold region and it occurs snow fall during winter. The mountains and hills of the area are the ranges of The Great Himalayas. The entire area of north India is coverage of this mighty mountain.
Tour Itinerary
Lucknow to Delhi and Delhi to Manali (580 Kms)
Reach at Delhi by Flight or Train from Lucknow. Then reach at our volvo bus stand at opposite Majnu Ka Tilla, New Delhi at evening 05 PM. Volvo will starts from Delhi for Kullu Manali from here.
Reach at Manali and Rest in Hotel/Resort
Arrival at Manali in the early morning. You will be picked up from Manali volvo bus stand and then check in at hotel/resort at 12 Noon. Now you can take Tour rest after the long journey from Lucknow. In evening you can enjoy the view of Manali from the Balcony of the room.
Rohtang Pass Up To Snow Point with Solang Valley
After Breakfast at hotel proceed for full day excursion visiting Kothi, Palchan, Nehru Kund, Beas Nalla, Rahla Waterfalls, Gulaba, Marhi, Rohtang Pass (Up to the Snow Point, In case Rohtang Pass is closed due to heavy snow fall). Enjoy Skiing full day around Rohtang Pass in the mountain side snow fields. We are covering the Solang valley also in this tour. In evening return at hotel/resort, take dinner and Tour rest.
Kullu Manikarn Tour
After Breakfast in the morning excursion to Kullu Manikaran. Enjoy Rafting in the Beas river, enroute visit kullu market, Kullu Shawl factories and sale outlets, Apple Farms, Vaishno Mata Temple and Parvati River. Return to Manali hotel/resort and taken the dinner and Tour rest.
Local Sight Seeing of Manali and Manali to Delhi (580 kms)
In afternoon half day city tour visiting Hadimba Devi Temple, Vashisht Temple, Vashist Hot Water Springs, Van Vihar, The Mall and Tibetan Monastery. Finally our cab will drop you at the Manali Volvo Stand in evening at 04 PM. Now volvo will starts from Manali to Delhi by overnight journey.
Reach at Delhi and starts for Lucknow
In the early morning approximate 08 am, again you will be in Delhi with sweet memories of the Tour package. Now you can leave for Delhi to Lucknow by Flight or Train.
– You can customize your tour with by Car as well as Volvo. We have all 3 nights or 4 nights or 5 night packages from you. You can include Naggar Haveli tour also as per pre request. Contact us for Flight and Train Bookings also.
(1). This is the itinerary for a tour which we run regularly. It can be altered, and we like to discuss plans with clients and can make suggestions about special places to visit depending on our clients' interests, and available time. The itinerary is planned in such a way that you gain altitude gradually , you get a good and proper time to acclimatise properly while travelling through the Central Himalayas . Every day there is enough free time to make walk / or to relax your own so you could experience the people and culture from much close on the tour.
(2). In case you require accompanying tour escort / local guide with you please tell us and we will be happy to arrange local, knowledgeable guide for your tour, as per your choice.
(3). Please do not hesitate to collect any travel information from us, before working a final tour programme for yourself. We would be glad to provide you all the travel information and hotels details etc. at the time of planning your holidays with us, before you book your tour with Incredible Himachal Holidays. Being local, we can provide you with a wonderful private, personalise, tailor-made holiday tour in India at a cheaper cost than the standard package / group holiday that you might find elsewhere. We believe in delivering the service, more than- promised to our clients.
– Volvo for Delhi Manali Delhi.
– 3 start Hotel/Resort in Manali.
– Car for Local Sightseeings.
– 03 Breakfasts and 03 Dinners
– Any Activity.
– Any Shoping.
– Any Lunch.