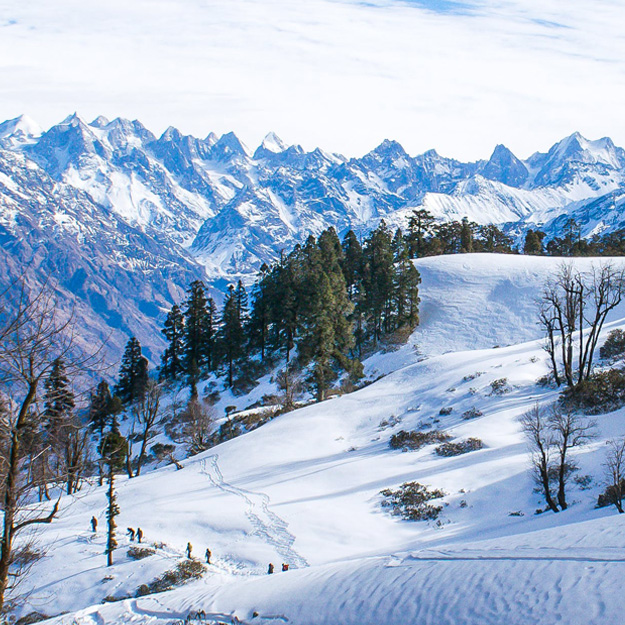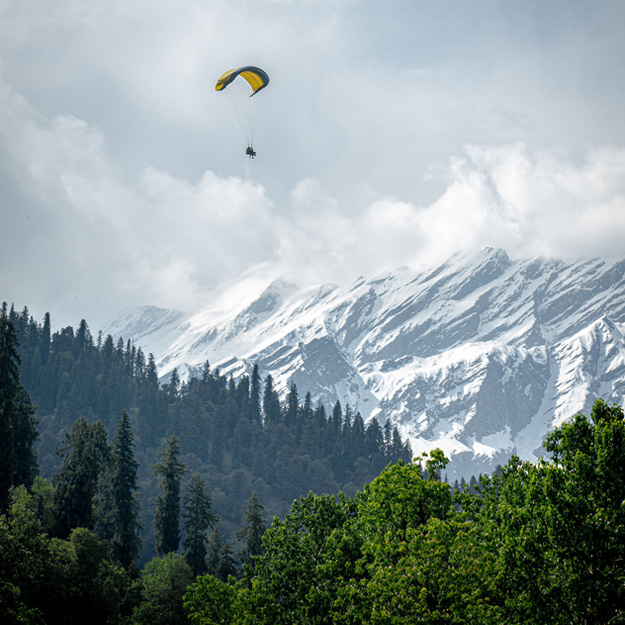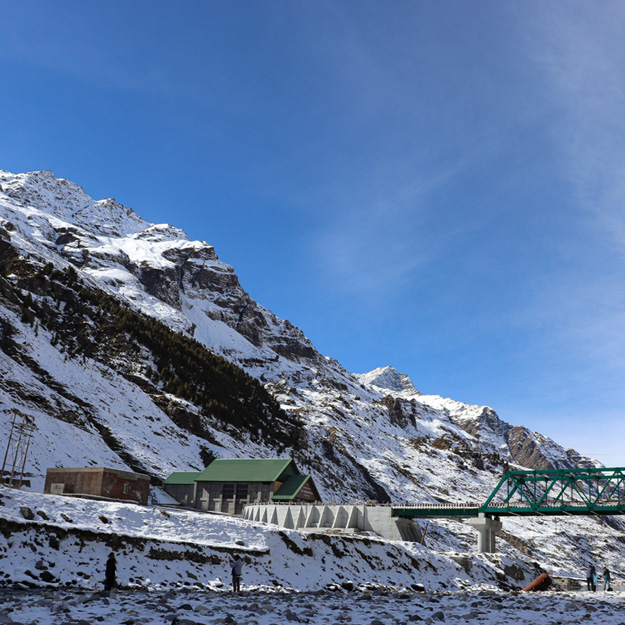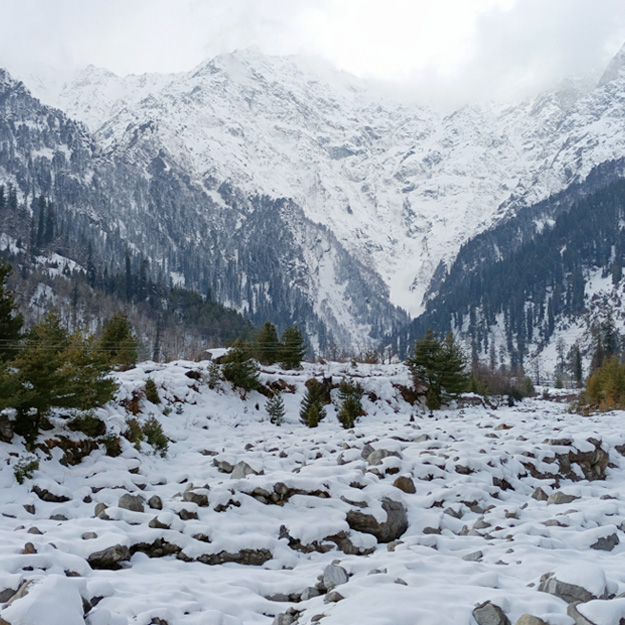 Kullu Manali Tour Package from Amritsar
05 Nights / 06 Days
Amritsar-Kullu-Manali-Solang Valley-Gulaba-Marhi-Rohtang Pass and back to Amritsar
05 Nights / 06 Days
Amritsar-Kullu-Manali-Solang Valley-Gulaba-Marhi-Rohtang Pass and back to Amritsar
Kullu and Manali are situated in Himachal Pradesh in the mountain ranges of Himalayas. Manali is at the Bank of River Beas and this place was settled by Great saint Beas in ancient time. He worshipped and mediated here several years. Manali is also named as the land of travel seekers. Kullu Manali tour package from Amritsar is always first choice of travellers. There are several picnic spots, orchards, high peaks of mountains covered with white snow, ancient temples and monasteries. It is situated on National High way directing to Leh city. It is just forty km away from Kullu and situated just end of the valley.
It has been inhabited by various clans of people at different periods from the starting of civilization. The people from Gagantic plains reached there to live a peaceful life but Mongolians over powered them. The process continued by Aryans, Mughal and British people. Historically is also this state has experienced several ups and down falls. The British people's interest to be here in this state was due to much hot during summer seasons in all other parts of India. The beauty of the state also was the cause of their arrivals. They conquered many places and established their supremacy in this state.
Kullu is also another striking and calling hill station with several picnic spots and broadly popular for hot water springs and fountains. There several attractive and enjoyable tourist places in Kullu and its nearby area. We are offering the full Shimla Kullu Manali tour packages from Amritsar. Manikaran, Lahol, Raghunath temple, Kasol valley, Bijali Mahadev Temple and several other places welcome visitors in Kullu. Sultanpur palace is also one of the places in Kullu where large number of people used to go there. Mini architecture of the palace, wooden gate and painting inside the palace is worthy to see. The original palace was destroyed by earthquake and it was rebuilt in same style. Both of the places are quite perfect hill station in the valley.
Tour Itinerary
Amritsar to Manali
Get a Volvo for Amritsar to Manali. Volvo will starts from Amritsar for Kullu Manali from here.

Reach at Manali and Rest in Hotel/Resort
Arrival at Manali in the early morning. You will be picked up from Manali volvo bus stand and then check in at hotel/resort at 12 Noon. Now you can take Tour rest after the long journey from Amritsar. In evening you can enjoy the view of Manali from the Balcony of the room.
Rohtang Pass Up To Snow Point with Solang Valley
After Breakfast at hotel proceed for full day excursion visiting Kothi, Palchan, Nehru Kund, Beas Nalla, Rahla Waterfalls, Gulaba, Marhi, Rohtang Pass (Up to the Snow Point, In case Rohtang Pass is closed due to heavy snow fall). Enjoy Skiing full day around Rohtang Pass in the mountain side snow fields. We are covering the Solang valley also in this tour. In evening return at hotel/resort, take dinner and Tour rest.
Kullu Manikarn Tour
After Breakfast in the morning excursion to Kullu Manikaran. Enjoy Rafting in the Beas river, enroute visit kullu market, Kullu Shawl factories and sale outlets, Apple Farms, Vaishno Mata Temple and Parvati River. Return to Manali hotel/resort and taken the dinner and Tour rest.
Local Sight Seeing of Manali and Manali to Delhi (580 kms)
In afternoon half day city tour visiting Hadimba Devi Temple, Vashisht Temple, Vashist Hot Water Springs, Van Vihar, The Mall and Tibetan Monastery. Finally our cab will drop you at the Manali Volvo Stand in evening at 04 PM. Now volvo will starts from Manali to Delhi by overnight journey.
Reach at Amritsar from Manali
In the early morning again you will be in Amritsar with sweet memories of the Tour package.
– You can customize your tour with by Car as well as Volvo. We have all 3 nights or 4 nights or 5 night packages from you. You can include Naggar Haveli tour also as per pre request. Contact us for Flight and Train Bookings also.
(1). This is the itinerary for a tour which we run regularly. It can be altered, and we like to discuss plans with clients and can make suggestions about special places to visit depending on our clients' interests, and available time. The itinerary is planned in such a way that you gain altitude gradually , you get a good and proper time to acclimatise properly while travelling through the Central Himalayas . Every day there is enough free time to make walk / or to relax your own so you could experience the people and culture from much close on the tour.
(2). In case you require accompanying tour escort / local guide with you please tell us and we will be happy to arrange local, knowledgeable guide for your tour, as per your choice.
(3). Please do not hesitate to collect any travel information from us, before working a final tour programme for yourself. We would be glad to provide you all the travel information and hotels details etc. at the time of planning your holidays with us, before you book your tour with Incredible Himachal Holidays. Being local, we can provide you with a wonderful private, personalise, tailor-made holiday tour in India at a cheaper cost than the standard package / group holiday that you might find elsewhere. We believe in delivering the service, more than- promised to our clients.
– Volvo for Delhi Manali Delhi.
– 3 start Hotel/Resort in Manali.
– Car for Local Sightseeings.
– 03 Breakfasts and 03 Dinners
– Any Activity.
– Any Shoping.
– Any Lunch.