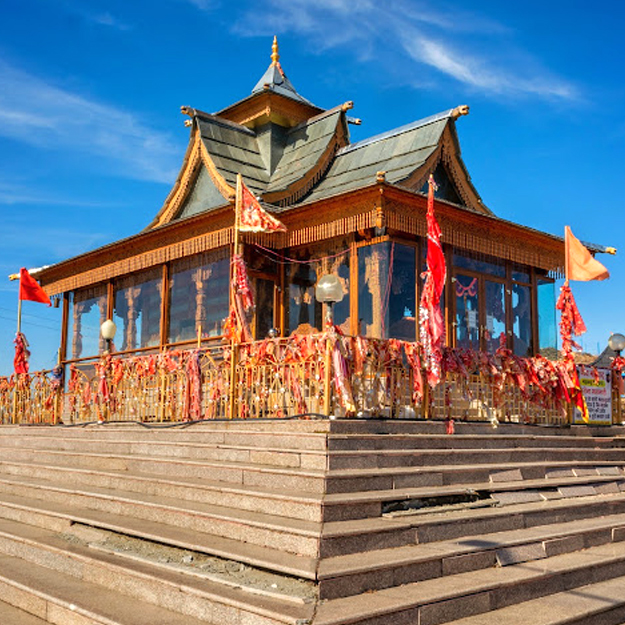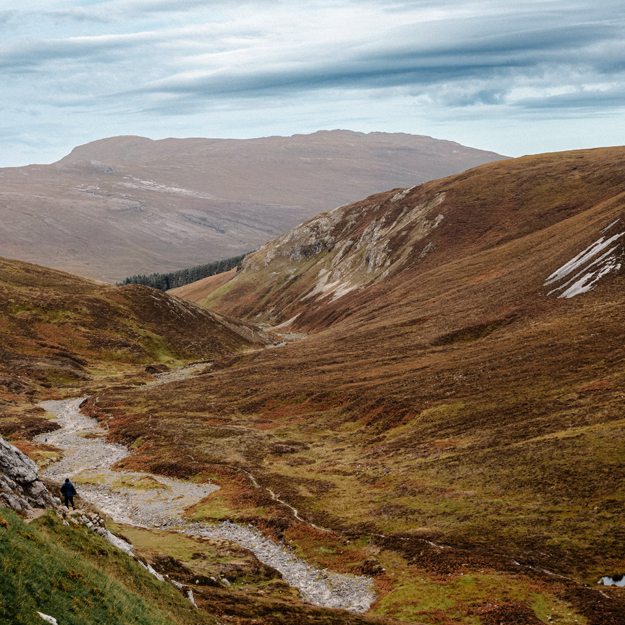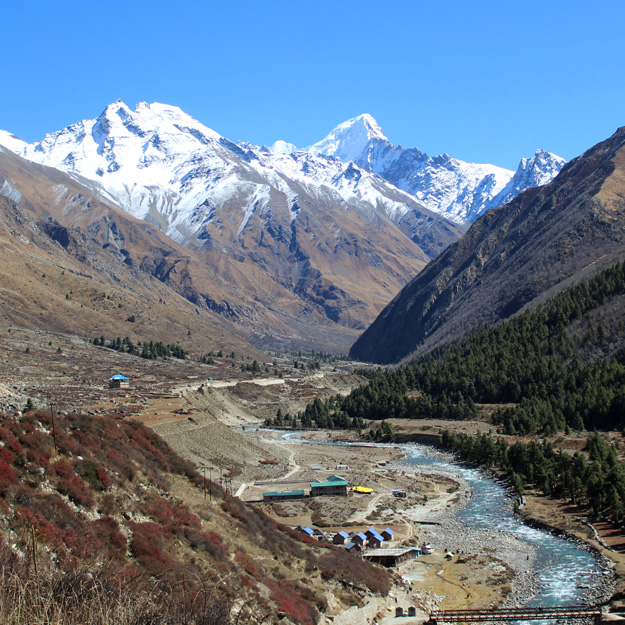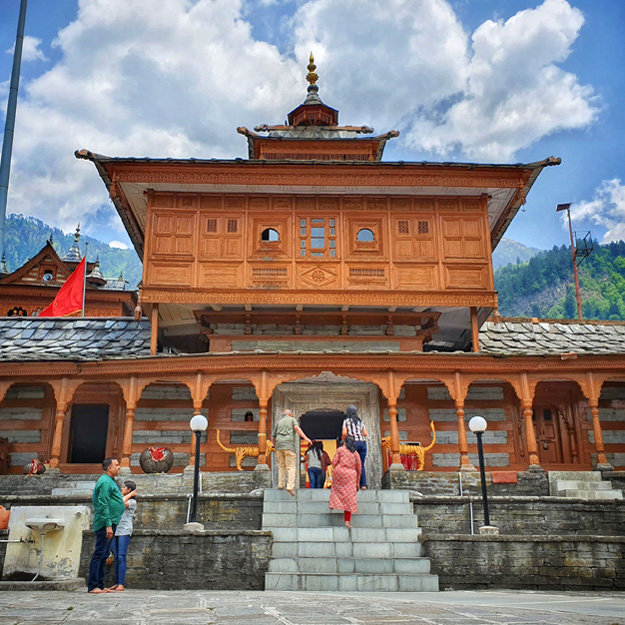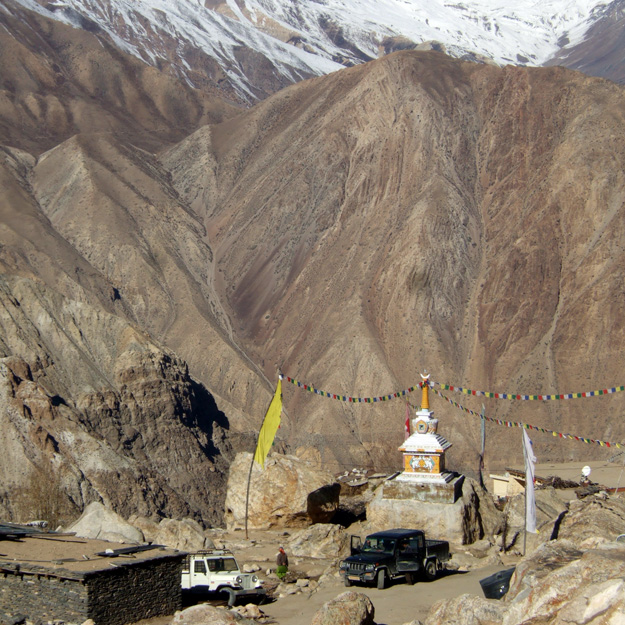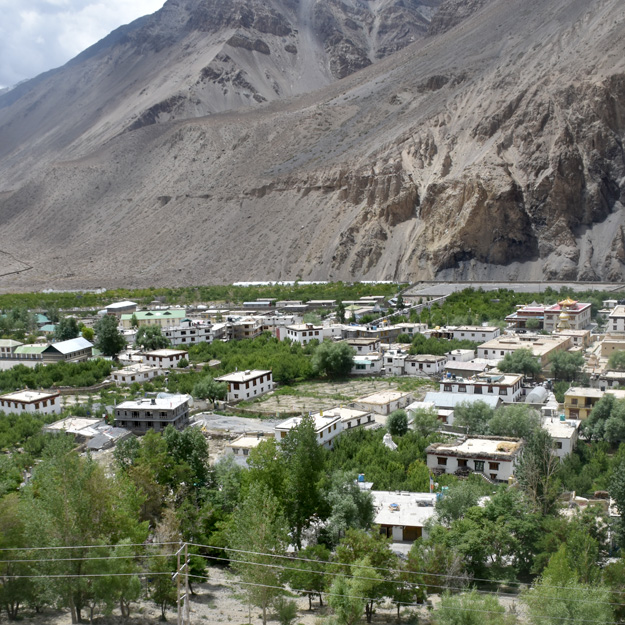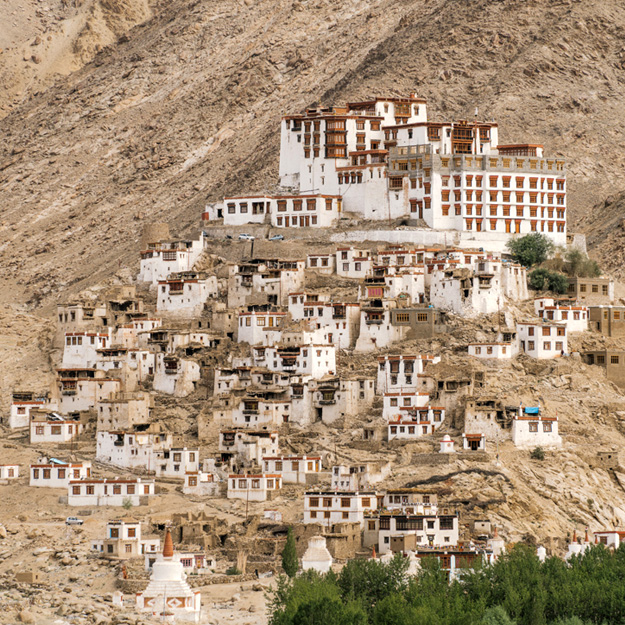 Wildlife Photography Tour of Spiti in Winter
14 Nights / 15 Days
Shimla-Narkanda-Sarahan-Sangla-Chitkul-Kalpa-Nako-Tabo-Dhankar monastery-Kaza-Key-Kibber and drive back to Shimla/Chandigarh.
14 Nights / 15 Days
Shimla-Narkanda-Sarahan-Sangla-Chitkul-Kalpa-Nako-Tabo-Dhankar monastery-Kaza-Key-Kibber and drive back to Shimla/Chandigarh.
Explore the high Himalayas of Spiti Valley in search of the elusive Snow Leopard : In the high mountains of the Himalayan realm rules a mysterious cat. Stealthy. Powerful. Legendary. And Endangered. Incredible Himachal Holidays takes you on an adventure to the hidden jewel in the Himalayas – Spiti in winter. Temperatures plummet way below freezing and a white blanket of snow covers most parts of this primeval landscape. The herbivores descend from the highest reaches of the mountains in search of food and water. And, following its prey, so does the Snow Leopard. Join us on this exclusive expedition through some of the most breathtaking landscapes while travelling in one of the harshest terrains of the world. Photograph the diverse wildlife that survives in this extreme habitat.
Tour Highlights
Travel to one of the most remote regions in India (possibly on the planet too) in winter.
Explore and photograph rare wildlife of the mountains in their snowy realm.
Possibly see and photograph one of the world's most elusive cats – the endangered Snow Leopard.
Drive through and photograph some of the most amazing landscapes filled with snow in the high regions of trans-Himalayas.
Sessions and discussions on wildlife photography and wildlife in the high mountains.
Constant interaction and assistance on field by photography experts in wildlife and landscape photography.
Get your photographs reviewed by your photography mentors regularly through the tour.
Tour Itinerary
Arrival in Shimla. Photography Sessions and Rest.
Arrive in Shimla, either by road from Delhi/Chandigarh or by flight from Delhi (please check flight schedules in winter). Check in to the hotel and relax during the day, getting used to the colder climate of the mountains. We'll have an orientation session about the tour followed by sessions on wildlife photography and landscape photography. Overnight in Shimla.
Drive from Shimla to Kalpa
This morning, we set off on our long journey to the land of the Snow Leopard. On this 220km journey, we'll drive through some beautiful alpine forests. As we arrive in Kalpa after a day-long drive, we might be greeted by some spectacular views of the Kinner Kailash range (if the weather is clear that evening). Overnight at a hotel/guest house in Kalpa.
Drive from Kalpa to Mane
Morning check out from hotel and leave for the Baspa valley in Kinnaur. 229 km from Shimla. There are 33 Buddhist monasteries and temples in Kinnaur district and the Nyingma-pa Drug-pa and Geluk-pa sects are well represented. En route visit the small nineteenth century Buddha temple at Rampur 130 km from Shimla. Night stay at Sangla.
Mane to Kibber
Today's journey to our base camp – Kibber – is one of rapid ascent. As we drive through the Spiti Valley, we'll see the semi-frozen Spiti river on one side. We'll pass the famous Key Monastery – one of the largest in Spiti – along the way. Set on a cliff, the views of the landscape are breathtaking here. Kibber and nearby villages will be our base camp for the Snow Leopard expedition. At Kibber, we'll stay at a home stay with the local residents. Take complete rest for the remainder of the day to acclimatize to altitudes of around 14000 feet. Overnight in Kibber.
Rest and Acclimatization at Kibber
Today, we rest out the whole day following the long journey over the past 3 days. It would also help us acclimatize well to the high altitudes. Chat with your host and take photographs of their winter customs. Your photography mentors will also review the photographs that you've taken over the past 3 days.
Exploration for the elusive Snow Leopard
Morning check out from hotel and leave for Tabo. At 3050m, 65 km from Nako. Tabo is in arid Spiti where there are thirty monasteries spread over its rugged terrain. Tabo is the largest monastic complex in Spiti and has nine temples, twenty three chortens, a monks' chamber and a nuns' chamber. The Tabo monastery was founded in 996 AD by the great teacher Rinchensang-po and is renowned for its breathtaking murals and stucco statues. This has been declared a 'World Heritage Site' by UNESCO. Night stay at Tabo.
Drive from Kibber to Shimla, via Kaza/Mane and Kalpa
After a week in the amazingly beautiful Spiti Valley, it is time to bid goodbye and start our long journey back to Shimla. We'll retrace the journey that we'd done a few days ago, with an overnight stop at Kaza/Mane and Kalpa. We arrive in Shimla on the evening of Day 14, hopefully with our memory cards brimming with photographs.
Tour ends.
Nostalgia sets in as it's time to head back home. After breakfast, we say our goodbyes to travel to Chandigarh/Delhi and further onward.
(1). In addition to the above, please budget for expenses towards procuring cold weather gear that is required for travelling to Spiti in winter. We will help you with the list of warm clothing that you need to carry for this tour.
(2). The itinerary mentioned in this page is subject to favourable weather and road conditions. In case of bad weather and inaccessibility to a destination, we will do our best to make alternate plans. The tour price or any part of it will not be refunded in the event of unfavourable conditions anytime during the tour days.
(3). Wildlife sightings depend on various factors, including weather, availability of food and the animal showing up in our vicinity (in the vast mountain landscapes).
(4). No refunds will be made if a participant is unable to complete the tour owing to medical conditions or any other reasons, after starting the tour. All participants would have to sign a Release of Liability, Assumption of Risk & Arbitration Agreement before joining the tour.
(5). This is the itinerary for a tour which we run regularly. It can be altered, and we like to discuss plans with clients and can make suggestions about special places to visit depending on our clients' interests, and available time. The itinerary is planned in such a way that you gain altitude gradually , you get a good and proper time to acclimatise properly while travelling through the Central Himalayas . Every day there is enough free time to make walk / or to relax your own so you could experience the people and culture from much close on the tour.
(6). In case you require accompanying tour escort / local guide with you please tell us and we will be happy to arrange local, knowledgeable guide for your tour, as per your choice.
(7). Please do not hesitate to collect any travel information from us, before working a final tour programme for yourself. We would be glad to provide you all the travel information and hotels details etc. at the time of planning your holidays with us, before you book your tour with Incredible Himachal Holidays. Being local, we can provide you with a wonderful private, personalise, tailor-made holiday tour in India at a cheaper cost than the standard package / group holiday that you might find elsewhere. We believe in delivering the service, more than- promised to our clients.
– Accommodation on twin sharing basis at hotels in Shimla and Kalpa. Basic homestays/camps elsewhere.
– Ground transportation during the tour.
– All meals (simple vegetarian food) during the tour, except on Day 1 and Day 15.
– All permits and fees.
– Photography sessions, expert advice and assistance and image reviews during the tour.
– All applicable taxes.
– Travel to Shimla from your location and return travel from Shimla to your location.
– Insurance.
– Additional food/snacks, bottled water or other beverages ordered.
– Anything else that is not part of the includes list above.