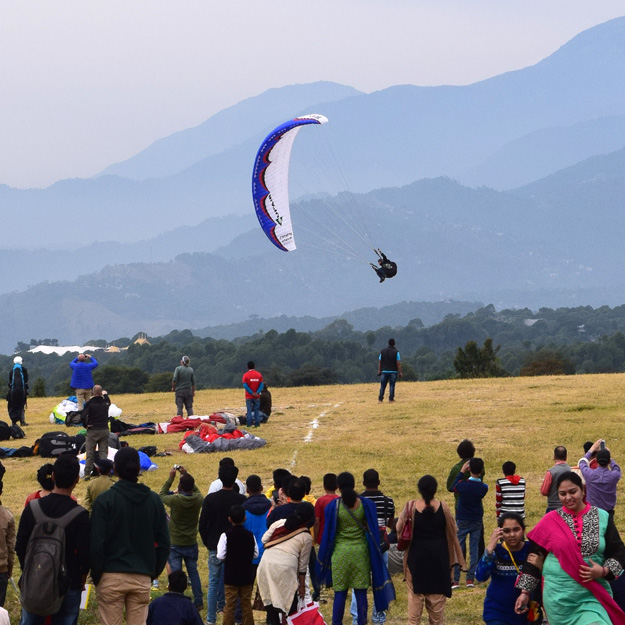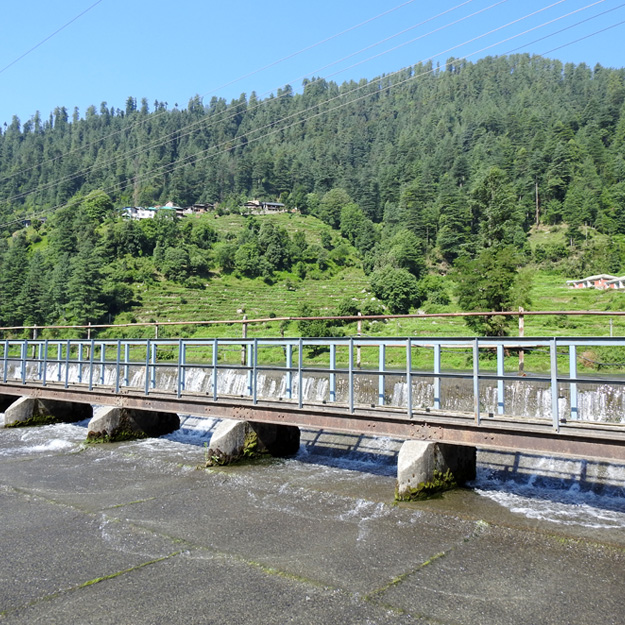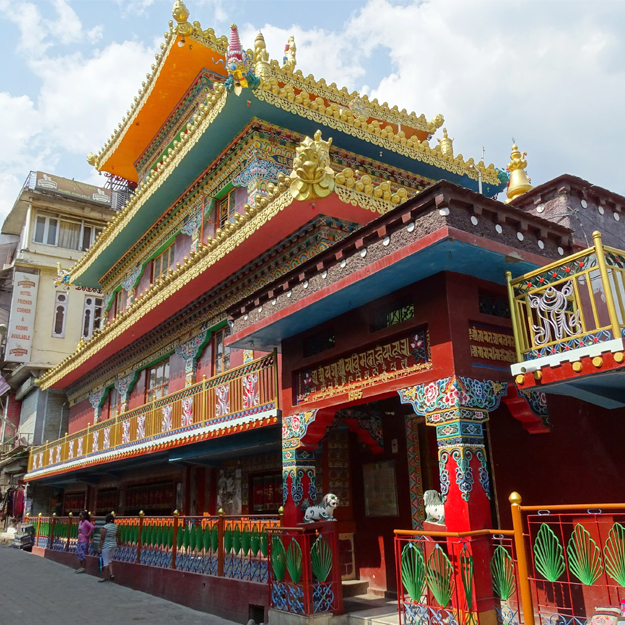 Bir Billing Paragliding Tour Package with Trout Fishing in Barot Himachal
Trip Duration: 4 Night & 5 Days
Delhi/Chandigarh – Bir to Billing – Barot – Dharamshala – Dharamshala – Delhi/Chandigarh
Trip Duration: 4 Night & 5 Days
Delhi/Chandigarh – Bir to Billing – Barot – Dharamshala – Dharamshala – Delhi/Chandigarh
This is the unique package, which is suitable for all, adventure seekers as well as families. We cover the best adventure destinations in himachal Dharamshala, Billing and Barot in this package. In this package, you will Explore Tibetan attractions in Bir, Visit the paragliding site in Billing, Optionally do the Paragliding from world's best site, then move to Barot, stay in guest house in Barot, do Fishing in Uhl River in Barot, Spend night in camp fire, optionally do trekking from Barot to Billing paragliding meadow (13kms).
About Barot and Bir Billing
Barot is located in Himachal Pradesh India, at about 500 Km from Delhi, located at altitude of (1,830 m) Just 40 km by road from Joginder Nagar and 12 km by the haulage trolley, Barot is known for enormous range of outdoor activities. The reservoir of the Joginder Nagar Hydel Power Project is located here. A trout breeding centre makes it a wonderful place for angling. Barot is also famous for the River Uhl and Nargu Wildlife Sanctuary, which has ghoral (The Himalayan black bear) Bir – Billing is known as world's best paragliding site located in Himachal. The Department of Tourism and Civil Aviation, Government of Himachal Pradesh organizes the 'Para Gliding Pre world Cup' at Billing- Bir in the month of October. It is also 'the place' for Hang gliding and Para Sailing. Bir is also home to famous Bir Monastery.
Attractions around Bir
Bir Tibetan Colony : Bir Tibetan Colony was established in the early 1960s following the exile of the Dalai Lama and other Tibetans from Tibet. It houses several Tibetan monasteries (representing the Nyingma, Kagyu, and Sakya traditions), a Tibetan handicraft center, a Tibetan Children's Village school (Suja), a branch of the Tibetan Medical and Astrological Institute (Men-Tsee-Khang), a medical clinic, and the Deer Park Institute. The Bir Tibetan Colony (often simply called "Colony" by locals) is at the west end of the village of Chowgan, about a 20-minute walk (or five-minute taxi) below Upper Bir.
Deer Park Institute : The Deer Park Institute is a 'centre for the study of classical Indian wisdom traditions' established by Dzongsar Khyentse Rinpoche in March 2006 under the patronage of the Dalai Lama. The Institute hosts frequent guest lectures and workshops with reputed scholars and meditation teachers. Chokling Gompa is the monastery of Neten Chokling Rinpoche, a reincarnate lama in the Nyingma tradition of Tibetan Buddhism and the director of the film Milarepa (2006). The Tibetan architecture and large stupa are the principal attractions for casual visitors. In addition to its ongoing programmes for its full-time monastic students, the monastery periodically hosts Buddhist ceremonies open to the public. There is a guest house and restaurant on the premises.
The Bir Tea Factory : Tea factory is a longstanding Bir cooperative, which offers tours for those interested in the process of tea production.
Bhattu Palpung Sherab Ling Monastery : Just a few kilometers west of Bir is Upper Bhattu, better known by the name of its landmark, Sherab Ling, a sprawling Tibetan Buddhist monastery and retreat complex. Sherab Ling serves as the exile seat of the 12th Chamgon Kenting Tai Situpa, one of the regents of the Karmapa and the Karma Kagyu lineage of Tibetan Buddhism. Sherab Ling periodically hosts courses in Buddhist meditation and philosophy.
Tour Itinerary
Drive from Delhi/Chandigarh to Bir.
Tour Package starts from New Delhi – India and we move to Destination Bir by private taxi/cab. Arrive at Bir in the evening and transfer to hotel. Night Stay in Hotel. After lunch Visit Buddhist Monasteries, Baijnath Shiv Temple and Dzongsor Institute. Night stay at Bir Guest House and bonfire.
Bir to Billing Drive (1600 meters to 2400 meters) & Paragliding in Billing
In the morning after breakfast drive to Billing (world famous Paragliding take off Point), Bir (1600 mtrs) is surrounded by tea gardens and an Amphitheatre of low hills, is an ideal landing ground for para-gliders. Bir also has Buddhist monasteries that are worth visiting. Fine Tibetan handicrafts are also produced here. Drive to Billing, (2400 mts) is very thrilling and is one way track of 14 kms and it takes around one hour of careful drive to reach Billing, At the top Billing looks like a flat platue and is a wonderful site. It is home to cross country flying, is one of the best aero sports sites in the country. Enjoy Paragliding tandem ride 25-30 Minutes and landing at chougan. Enjoy lunch (chineese food options) After lunch local sightseeing Buddhist Monasteries, Paragliding landing place, tea garden or local Tibetan market where u can buy Tibetan handicrafts or another things.
If you do not want to do Paragliding, You can still enjoy the views and paragliders soaring in sky, then we will drive down to the Bir. Reach Bir by the late evening and Night stay at Bir.
Drive to Barot & Enjoy outdoor activities
Early morning drive to Barot. Barot offers enormous range of outdoor activities. The reservoir of the Jogindernagar Hydel Power Project is located here. A trout breeding centre makes it a wonderful place for angling. Across the river Uhl is the Nargu wildlife sanctuary Home to the Ghoral, Himalayan black bear and a variety of pheasants. Today you will enjoy angling in Uhl river and have full fun fishing in clean uhl waters, We hope that you will have enough trout fish for the night BBQ ( if you can not catch, still do not worry, we will provision for the Wild trout for the Night Fish BBQ party in Barot). Tonight will be Night stay at Barot & bon-fire, BBQ etc. It will be a fun night in Barot.
Drive from Barot to Dharamshala & Site seeing, Devi Darshan
Early morning after breakfast, we will drive back to Dharamshala. On the way, we can visit Maa Chamunda Devi temple, Norbulingka art gallery and Tapovan. Reach Dharamshala and have a evening snack at road side eatery and move to Mcleodganj. Enroute to Mcleodganj, visit famous St John church in the wilderness. Night stay at Mcleodganj.
Mcleodganj Site Seeing & Return in the evening
In the morning visit Bhagsunag Temple, Bhagsufall, Dal lake, His highness Dalai lama Temple. After lunch Departure to Chakki bank railway station for return journey by train or proceed for New Delhi.
(1). This is the itinerary for a tour which we run regularly. It can be altered, and we like to discuss plans with clients and can make suggestions about special places to visit depending on our clients' interests, and available time. The itinerary is planned in such a way that you gain altitude gradually , you get a good and proper time to acclimatise properly while travelling through the Central Himalayas . Every day there is enough free time to make walk / or to relax your own so you could experience the people and culture from much close on the tour.
(2). In case you require accompanying tour escort / local guide with you please tell us and we will be happy to arrange local, knowledgeable guide for your tour, as per your choice.
(3). Please do not hesitate to collect any travel information from us, before working a final tour programme for yourself. We would be glad to provide you all the travel information and hotels details etc. at the time of planning your holidays with us, before you book your tour with Incredible Himachal Holidays. Being local, we can provide you with a wonderful private, personalise, tailor-made holiday tour in India at a cheaper cost than the standard package / group holiday that you might find elsewhere. We believe in delivering the service, more than- promised to our clients.
– All transfers, sightseeing by AC Vehicle as per the itinerary.
– Hotel Stay in Dharamshala, Bir, Billing Camp, Barot Camp, Bonfire in Billing and Barot, Fishing in Uhl River etc.
– All taxes, driver allowances, parking etc.
– Staying arrangement also offered.
– All meals all guides, porters, cook, camping Equipment.
– Cost include transportation before and after the trek, accommodation, & meals before and after the trek.
– Vehicle AC / Heater will not work at Hills on Vehicle
– Lunch.
– 4X4 Jeeps due to heavy snowfall to reach Hotel OR Sight Seeing Point.
– Rohtang Pass (need NGT permission 24 hrs before)
– Tips and porter charges.
– Any additional expenses & Any Entry tickets cost.
– Heater Charges (300 –500/- per Night direct paid to hotel if required)
– Cost of any excursions.
– Early check-in and late check-out at the hotel.
– Item of personal nature viz, tips, laundry, room service, telephone, alcoholic or non-alcoholic
– Any other services not specified above.
– Additional Costs due to Flight Cancellations, Roadblocks, and natural calamities.