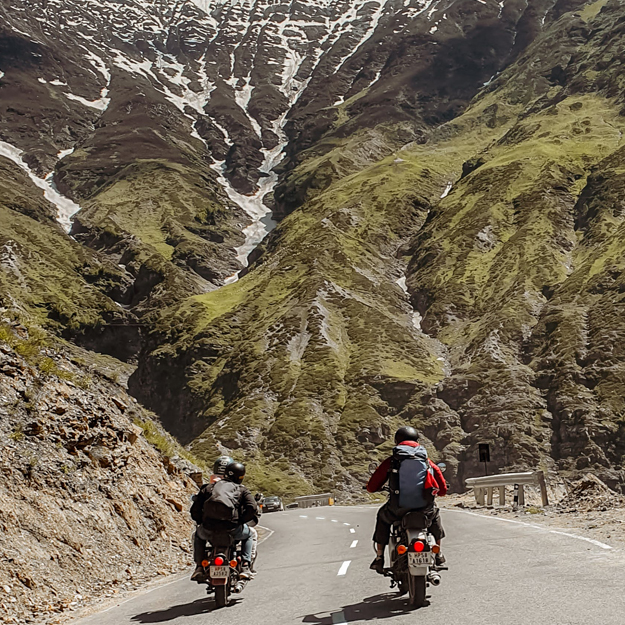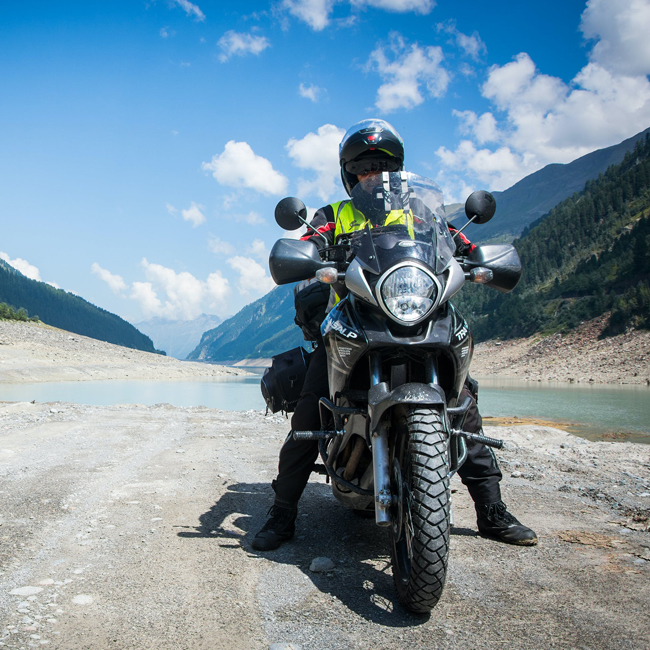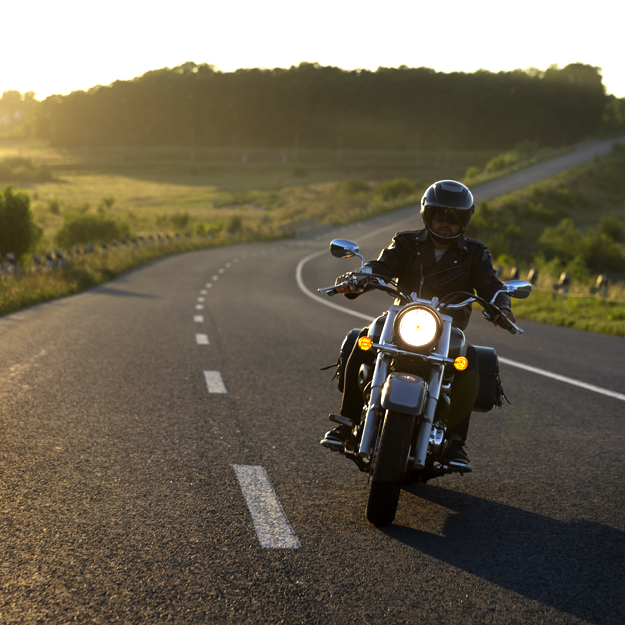 Lahaul Spiti Valley Bike Trip
08 Night / 09 Day
Manali – Banjar Valley – Shoja Valley – Sangla – Kalpa – Nako – Kaza – Chandertaal – Manali
08 Night / 09 Day
Manali – Banjar Valley – Shoja Valley – Sangla – Kalpa – Nako – Kaza – Chandertaal – Manali
With Spiti Motorcycle bike ride tour package, adventure beckons and so does the thrill of an enriching road trip. For some people, bike riding is not just a hobby but a passion. They like to explore challenging terrain on amazing powerful bikes. The well-planned packages of Lahaul Spiti Valley on Motorcycle Tour offers you a chance to do so. Hop onto a bike and explore villages, valleys, towns and monasteries such as Shoja, Banjar, Sangala, Kalpa, Kaza, Nako, Key Monastery, Langza, and the beautiful Chandertaal. Spiti on Bike tour starts from Manali and concludes in Manali. The itinerary also includes stay in camps. Savor the wonderful views, soak-in the tranquility and ride on one of the most challenging Indian landscape of Lahaul and Spiti Valley and tame of the mightiest passes of Rohtang, Kunzum etc. with this tastefully crafted itinerary.
Tour Itinerary
Arrival at Manali
Early morning you will be reaching Manali by volvo bus, Our personal tour assistant will be in touch with you and help you in your hotel checkin. After short refreshment you will be taking to the site where your bikes parked and there our tour executive will brief the biking group whole tour plan. It is now time for enjoying a ride on your bike. Explore the peaceful Hamta Valley. Familiarize yourself with the way of driving on dirt roads, meandering bends and rugged landscape. Savor the surrounding scenery. In the evening, back to the hotel.
Manali – Banjar Valley (148 km) – Shoja Valley
On day 2 of your journey, after having your breakfast at hotel, get onto your bike and start driving towards the beautiful Banjar valley. One the way you will be passing prestine villages of Manali and Kullu valley. This journey includes a climbing ride towards Jalori Pass. After around one and a half hours' climb and driving along the river, arrive at Shoja, right below the Jalori Pass. Complete the check-in at the hotel. Savor lunch here. Take some rest for a while. Later, explore the place on-foot. The evening time is at leisure and you can indulge in the activities of your interest. Overnight stay at guest house.
Shoja – Sangla valley (164 Km)
In the morning, after having your breakfast at guesthouse, get ready to proceed to Sangla valley, driving over the Jalori Pass. Enjoy the ride through outer Siraj valley and the lovely villages of Rampur Wangtu, and Karchham. As you ride your bike, treat your eyes to the stunning views of the snow-clad peaks and lush environs. Stay overnight in Sangla.
Sangla – Kalpa (Nako)
On the 4th day of your journey, in the morning, hop onto your bike and leave Sangla. Begin your journey towards Kalpa, the Headquarter of Kinnaur District. The distance between the two places is around 76 km. Drive the bike along the River Sutlej till Khab village. On the way, halt to explore Riiba, Lippa, Jangi and Pooh Villages, which are located close to each other. Later, you visit the confluence of River Spiti and River Khab. Continue your journey and reach Nako, Complete the check-in at the Hotel. Relax in this beautiful mountain town.
Nako – Kaza (109 km / 6 hrs)
In the morning, the road journey from Nako to Kaza begins. On the way, halt to visit village Chango and village Sumra. Both of these tranquil and splendid villages are placed on the banks of a small lake. Later, stop at Tabo and visit the magnificent Tabo Monastery. Thereafter, start driving and halt at village Dnakhar, explore the place on your own. Then continue your bike ride towards Kaza. Transfer to the Hotel and complete the check-in formalities.
Ki Kibber – Langza Village – Kaza
On day 6, in the morning, visit the Key Monastery, located at a distance of 12 km from Kaza. Located on the top of a hill, this Tibetan Monastery is centuries old and is a web of rooms and corridors. The biggest monastery of Spiti Valley and the former religious training centre for the Lamas, it houses a number of valuable Thangka paintings. Later on, visit the smaller Gompa in Kibber, around 9 km from Key Monastery. Lying at an altitude of 13,792 feet above the sea level, Kibber is the highest permanently inhabited village of the region. After exploring the place, start your bike ride to Village Langza, lying on a high area in the Spiti Valley. From here, savor breathtaking views of the Gaya Peak, with a height of 6000 m. In the evening, drive back to Kaza.
Kaza – Chandertaal (83 km / 5 hrs)
After relishing breakfast, start riding your bike towards Chandra Tal Lake. On the way, drive past the beautiful villages of Spiti Valley such as Rangric, Pangmo, Hall, Kito, and Loser. As you drive past village Loser, you drive on Kunzum pass, 4600 m. From the pass, you can enjoy a view of the Chandra Bhag ranges. Continue your drive from Kunzum to Chandertall. As you reach, set-up a camp on the banks of the Lake. If time and energy permit, you can explore the place on your own. Stay overnight at Chandertaal Camp.
Chandra Tal Lake – Manali (130 km / 6 hrs)
Today is the last day of the tour when you early morning leave for Mandi, driving through Batal, Chota Dhara, and Chatru. Take a short break at Chatru for refreshment and tea. You can relax and freshen up here. Later, continue to bike ride to Manali, via the very popular Rohthang Pass. Take a short halt here to savor the views. Finally drive down to Manali. Check into the hotel. Stay overnight in Manali.
Manali – Delhi for departure
On the last day of the tour, the morning is free at leisure. You can relax in your room. Afternoon departure by Volvo to Delhi.
– Explore the beautiful Banjar Valley.
– Driving past high-altitude passes such as Jalori Pass and Rohtang Pass.
– Stay in camps.
– Exploring the beautiful villages such as Shoja, Sarhan and Sangla, surrounded by Himalayan peaks.
– Leisure time at the scenic villages like Khab, Tabo, Dnakhar, Loser etc.
– Visit to the very popular Key Monastery, near Kaza.
– Visit to Chandra Tal Lake.
(1). Note: The helmet, gloves and other personal equipments may kindly bring your own.
(2). Before starting the tour from Manali, clients will have to make a security deposit of Rs. 4,000 per bike. Once the tour comes to an end, the full amount will be returned to the client at the ending point provided there is no damage to the bike.
(3). This is the itinerary for a tour which we run regularly. It can be altered, and we like to discuss plans with clients and can make suggestions about special places to visit depending on our clients' interests, and available time. The itinerary is planned in such a way that you gain altitude gradually , you get a good and proper time to acclimatise properly while travelling through the Central Himalayas . Every day there is enough free time to make walk / or to relax your own so you could experience the people and culture from much close on the tour.
(4). In case you require accompanying tour escort / local guide with you please tell us and we will be happy to arrange local, knowledgeable guide for your tour, as per your choice.
(5). Please do not hesitate to collect any travel information from us, before working a final tour programme for yourself. We would be glad to provide you all the travel information and hotels details etc. at the time of planning your holidays with us, before you book your tour with Incredible Himachal Holidays. Being local, we can provide you with a wonderful private, personalise, tailor-made holiday tour in India at a cheaper cost than the standard package / group holiday that you might find elsewhere. We believe in delivering the service, more than- promised to our clients.
– Welcome drink on arrival.
– Accomodation for a Couple in Deluxe Room/camp.
– Morning tea,Breakfast and Dinner.
– One half day local Sightseeing by Bike.
– 2 Return tickets of Luxury Volvo Bus from Delhi-Manali and Manali-Delhi.
– Bike for your whole tour.
– GST Extra.