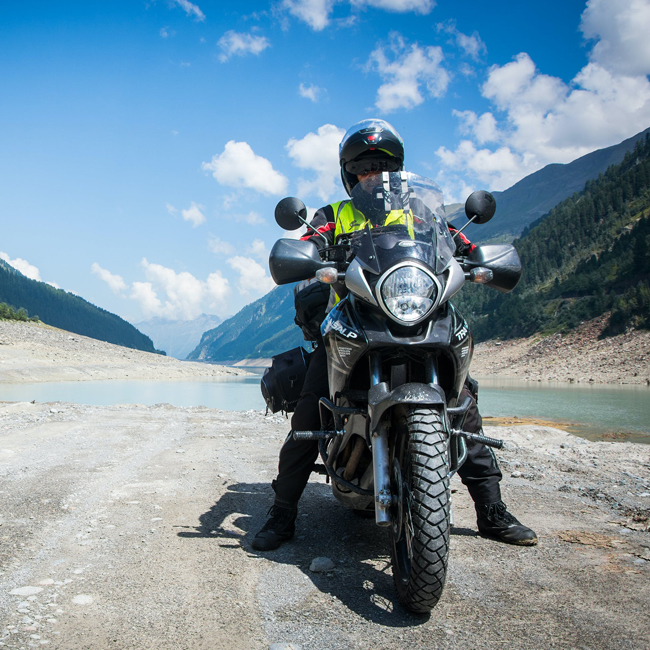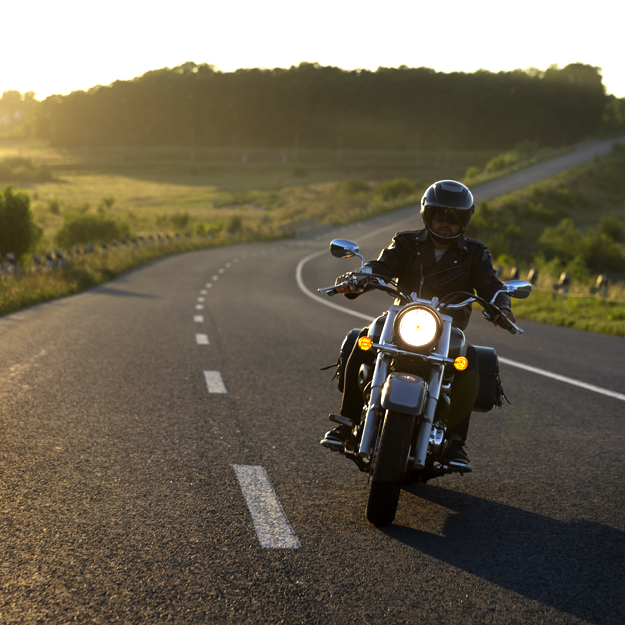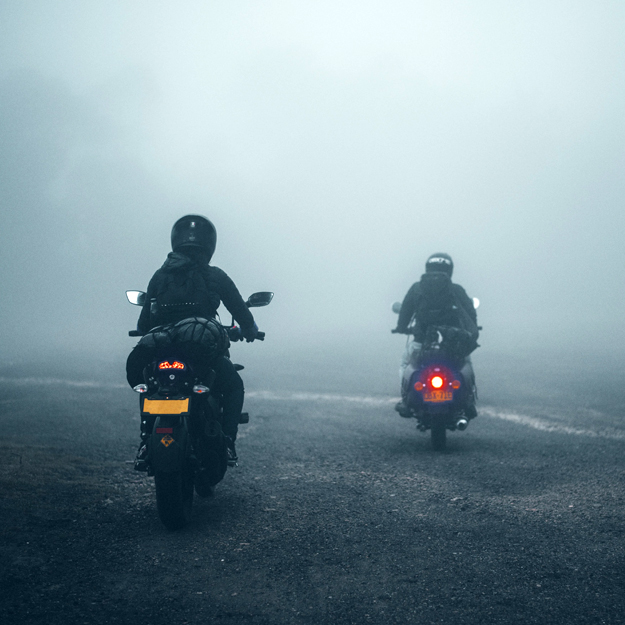 Kinnaur and Spiti Valley Mountain Biking Tour
18 Nights / 19 Days
Delhi – Shimla – Narkanda – Sarahan – Sangla – Kalpa – Nako – Tabo – Dhankar – Kaza – Chandertaal Lake – Chatru – Manali – Delhi
18 Nights / 19 Days
Delhi – Shimla – Narkanda – Sarahan – Sangla – Kalpa – Nako – Tabo – Dhankar – Kaza – Chandertaal Lake – Chatru – Manali – Delhi
The 800 km expedition from Shimla to Manali is one of the ultimate challenges, even for the experienced mountain biker. The Mountain bike tour includes 15 days of unlimited fun on bike to one of the remotest regions of Himachal Pradesh, via Kinnaur & Spiti valley. It involves visiting isolated valleys, villages and crossings over high mountain passes (Kunzum Pass (4558 m), Rothang Pass (3980 m)). The tour provides spectacular views of picturesque snow capped peaks, rugged terrain and old monasteries. Come prepared for every possible weather, imaginable from scorching sunshine to freezing blizzards, even in mid-summers.
Tour Itinerary
Arrival in Delhi from abroad
Pick up from airport to hotel, overnight in hotel
Sightseeing Delhi, evening drive to Shimla 367 km
Visit the most famous Sights in Delhi today (Red Fort, Jama Masjid, Lotus Temple, Qutab Minar). In the evening we start towards Shimla.
Shimla rest day
Today we recover from the yesterday's long journey. You can do some sightseiing in the capital city of Himachal Pradesh and we will check our Mountain Bikes, overnight in hotel.
Shimla to Narkanda (64km) 2708m
Today our cycling tour starts. Narkanda has become a must for people visiting Shimla in summer. It is an ideal retreat to find solitude. From here you have unique views of the eternal Snowline, the fertile potato and apple growing area and the dense forest. It is a famous place for skiing, overnight in camp.
Narkanda to Sarahan (90 km) 2165 m
Sarahan is a tiny but beautiful Village in the Sutley Valley, surrounded by apple orchards and dominated by the Shrikhand Mahadev Peak (5227m). It was the ancient capital of Rampur Bushehr, one of the biggest princely states in the Shimla hills. Here you can visit the Bhimakali Temple with its six silver coated doors. It is a mixture of both, Hindu and Buddhist style and attracts tourist from all over the world, overnight in camp.
Sarahan to Sangla (80 km) 2680 m
Today we enter the Sangla Valley, the most romantic and beautiful Valley in the Kinnaur District. It is 95 km long and has green pasture land on either side of the River and the meadows close to the river are full of flowers and fruit trees. There are barren ranges of snow all year. Sangla is situated at an elevation of 2680 m. The Bering Nag Temple and the monastery are worth a visit. There is the famous fair Phulaich, which is celebrated each year in August-September. The wooden houses are a unique example of wooden architecture. One kilometre away is a Saffron farm, overnight in camp.
Sangla – explore Sangla valley & Chitkul village 3460 m
Chitkul is the last inhabited Village in that Valley. Surrounded by green fields and high mountain Peaks it is like a fairy tale. Here you can see old quaint little houses, temples and gompas, overnight in camp.
Sangla to Kalpa (51 km) 2960 m
Kalpa, 51 km away from Sangla, is surrounded by vineyards, which are protected from bears by large sheep dogs, which are especially trained for that purpose. Here you can buy Kinnauri Shawls and caps, overnight in camp
Kalpa to Nako (122 km) 2950 m
Nako, at an altitude of 3662 m in Hingrang Valley is the famous and largest village. Yaks, kine, horses and donkeys are reared here in abundance, overnight in camp.
Nako to Tabo (69 km) 3050 m
At the right side of Spiti River is an ancient Village which is flanked on either side by lofty hills. Brown and sun burnt, it is the seat of one of the most famous monasteries: The 1000 year old Tabo Monastery. It has exquisite frescoes and stucco statues and is often called the Ajanta of the Himalayas, overnight in camp.
Tabo to Dhankar to Kaza (48 km) 3600 m
Dhankar is the ancient capital of the Spiti king the most incredibly Gompa is situated high on the barren rocky mountain slopes. Kaza is situated on a foot of steep ridges. It has a population of 781 and a traditional fair is celebrated every year in August, overnight in hotel.
Kaza to Ki monastery & Kibber village (37 km) 4205 m
Let's visit the famous Kye gompa. The gompa is placed high on a mountain looking like a pyramid. It belongs to the Gelugpa sect of Tibetan Buddhism. Kibber, one of the highest permanent inhabited villages is located in a semi bowl-shape. A small Gompa is worth a visit, later we go to Kaza, the head quarter of Spiti Valley, overnight in hotel.
Kaza to Hikim (4115 m) & Comic villages (4389 m)
The trail to these two villages is totally off road and it is a favourite route for these looking for fossils. Near Comic village is the famous Thangyud monastery, overnight in hotel.
Kaza to Losar (58 km) 4079 m
Losar, the last habituated spot, which tourist can find after ascending through the course of the Peeno Stream, is worth a visit because of its location on 4079 m. The population of that Village is 242. There are 4 shops, a school, a Post office and a health centre, overnight in camp.
Losar to Kunzum La/ Chandertaal Lake (34 km) 4270 m
We drive through several villages of Spiti over the Kunzum pass, (4551 m). Our way leads us further to the beautiful Chandratal Lake at an altitude of 4270 meters. Chandertaal, which means the Lake of Moon, is shaped like a half moon and is set on a large meadow of edelweiss within a lower ridge and the main Kunzum range, overnight in camp.
Chandertaal to Chatru (50 km) 3560m
Our way is along the rapid Chandra River through the dry mountain dessert with high snow covered mountains on both sides. Nice view of Shigri Glacier, a mountainous mass of solid ice, more than a kilometre wide and extending over a distance of ten kilometres, overnight in camp.
Chatru to Manali (81 km) 2050m
Having a nice view of magnificent Himalayan Peaks, we drive through the Chandra valley, then uphill over the Rohtang pass (3950m), the gate way of Lahaul, Spiti and Kullu. In the evening we reach Manali, overnight in hotel.
Rest and relax day in Manali, evening back to Delhi by car
Enjoy Manali which it's green surrounding. You can just take some rest or do some local sightseeing
Journey back home
You are free to spend the day till lunch as per your convenience. After Lunch, you will be picked up by Incredible Himachal Holidays envoy from the reception of your Hotel and will be assisted in your transfers to the boarding point of your onward journey. The Bike Tour of Lahaul and Spiti Valley ends here with fun thrilling memories. Places of Interest: Departure from Manali.
(1). Note: The helmet, gloves and other personal equipments may kindly bring your own.
(2). Before starting the tour from Manali, clients will have to make a security deposit of Rs. 4,000 per bike. Once the tour comes to an end, the full amount will be returned to the client at the ending point provided there is no damage to the bike.
(3). This is the itinerary for a tour which we run regularly. It can be altered, and we like to discuss plans with clients and can make suggestions about special places to visit depending on our clients' interests, and available time. The itinerary is planned in such a way that you gain altitude gradually , you get a good and proper time to acclimatise properly while travelling through the Central Himalayas . Every day there is enough free time to make walk / or to relax your own so you could experience the people and culture from much close on the tour.
(4). In case you require accompanying tour escort / local guide with you please tell us and we will be happy to arrange local, knowledgeable guide for your tour, as per your choice.
(5). Please do not hesitate to collect any travel information from us, before working a final tour programme for yourself. We would be glad to provide you all the travel information and hotels details etc. at the time of planning your holidays with us, before you book your tour with Incredible Himachal Holidays. Being local, we can provide you with a wonderful private, personalise, tailor-made holiday tour in India at a cheaper cost than the standard package / group holiday that you might find elsewhere. We believe in delivering the service, more than- promised to our clients.