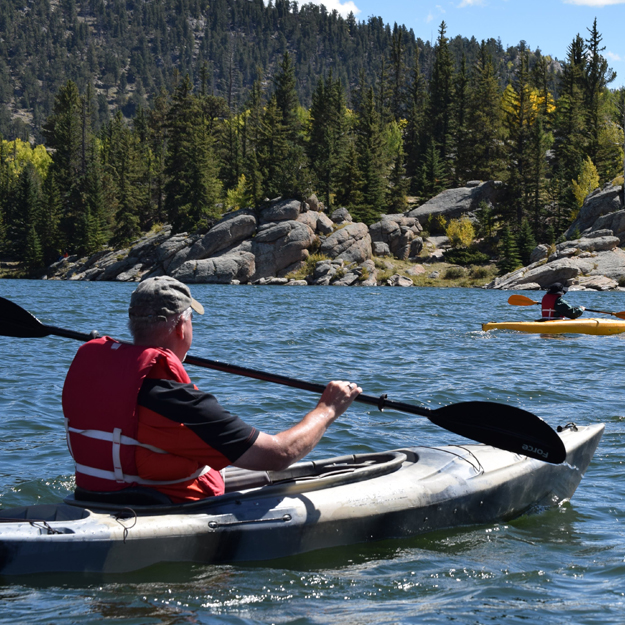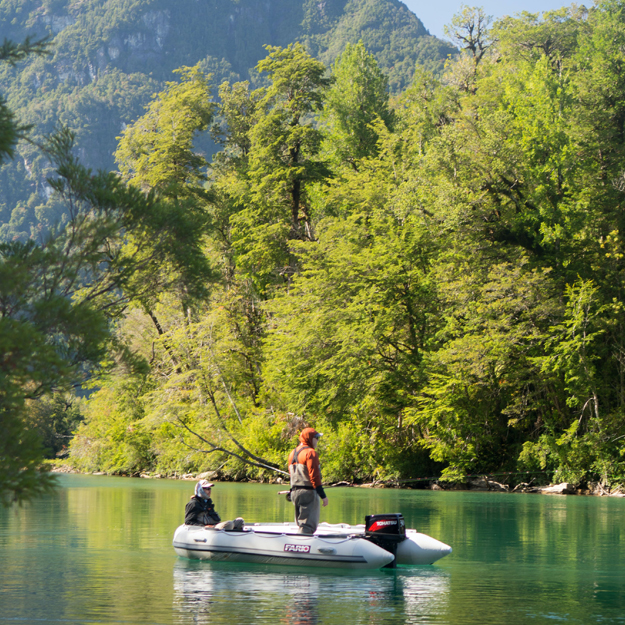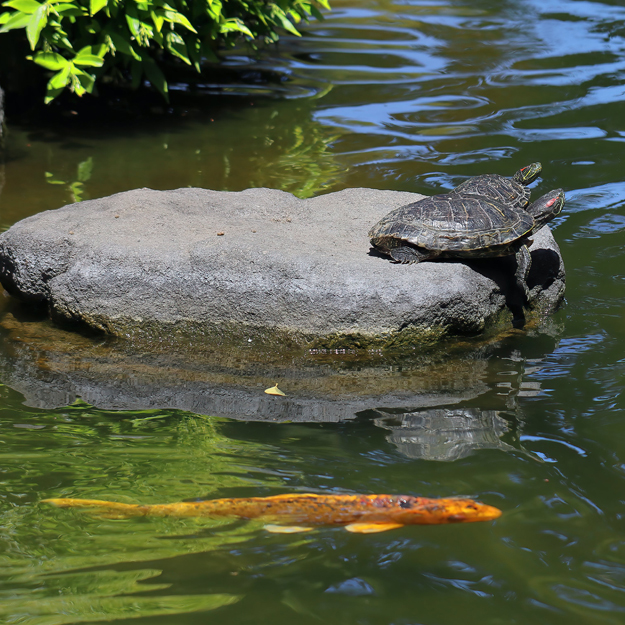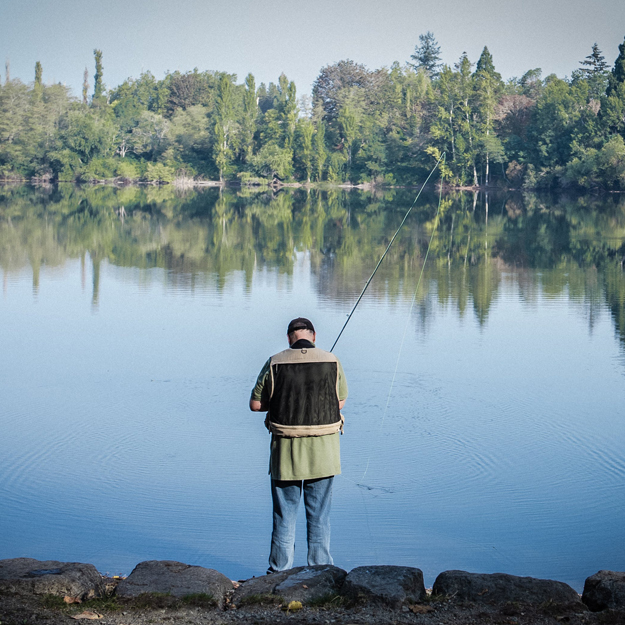 Angling Tour Package in Kullu Manali
08 Nights / 09 Days
Delhi to Manali – Nagger – Tirthan Valley Angling – to Great Himalayas National Park Trek – Tirthan – Banjar – Delhi.
08 Nights / 09 Days
Delhi to Manali – Nagger – Tirthan Valley Angling – to Great Himalayas National Park Trek – Tirthan – Banjar – Delhi.
Be a "Responsible Angler" always follow the "Catch & Release" Fishing Or Angling At River Beas. Join us for an angling trip on the gushing waters of River Beas and its streams.
Himachal Pradesh is a paradise for anglers. The rivers and streams in the picturesque Kullu valley offer a great opportunity for the angling of brown and rainbow trout, which is also known as the best sport fish in the world. River Beas and its side streams Sarvari, Sainj, and Tirthan have excellent spots for angling. We offer a day trip as well as the fishing and camping trips in different streams of the valley with the experienced guide, transport and fishing equipment. If you're looking for the perfect relaxing getaway then this is the right destination for you. Escape to the mountains and rejuvenate yourself by taking part in leisure fishing. Catch various varieties of fish while taking in breathtaking views of the surrounding mountains. Engage in a one of a kind adventure with your family and friends.
Here's a new angle for all you mountain lovers. If you want to indulge in fishing in the fresh streams of Himachal Pradesh, we offer fishing trip in River Beas, which is a haven for anglers. Imagine fishing in waters that are not calm but are gushing down the slopes of the Himalayas. These mountain rivers provide excellent opportunities for fishing, and have abundant brown and rainbow trouts, which are also among the most popular game fishes available. Sign up with us for an adventurous fishing trip in the River Beas and its side streams Sarvari, Sainj, and Tirthan. These are very popular spots among anglers. Our trips will include experienced guides who will teach you all you need to know about fishing. We will provide all transport and fishing equipment so that you can focus only on your fun. Please feel free to contact us for more information or to book any of our packages, angling trips can also be combined into jeep safaris, trekking adventures and many other itineraries.
Tour Itinerary
Delhi to Manali
Overnight journey by Volvo A/C bus. Early morning arrival in Manali. Check in hotel and Breakfast later proceed for half day local sightseeing tour. Overnight stay at hotel.
Manali Angling
Wake up call!! At 6 am, we proceed to morning walk in local Van Vihar (reserved forest area) in Manali. After breakfast, leaving for Fishing in river Beas along with guide. Spend 3 hour in river side for fishing. Lunch of the day is arranged near river side Restaurant. After Lunch resume fishing. By the evening back to hotel. Local Trout fish will be served at dinner.
Manali to Nagger (28Kms)
Wake up call!! Leaving for morning walk at 6:00 am, in wild life area. After breakfast leaving for Fishing to Patlikuhal, enrooted visit to Naggar castel, Krishna Murrari Tampel, Gori Ganesh temple. After sightseeing leaving for Patlikuhal for fishing in Beas river. Its full day fishing, including with packed lunch. Overnight back to hotel in Manali & dinner is served with local food of Kullu valley. Overnight stay in the hotel.
Manali to Tirthan Valley (95Kms)
After having breakfast, we porceed drive from Manali to Tirthan valley. it's a (4hrs to 5hrs) Journey to Tirthan Valley. Lunch in guest house of Tirthan Valley. After lunch, visit to the waterfall, 45 minutes walk one way. Left of time is full of leisure / rest. Overnight stay, dinner at the Guest house.
Tirthan Valley Angling
Wake up call!! At 6:00 am morning walk to area of thick forest in Tirthan valley. After breakfast leaving for fishing in Tirthan river. It is also a hub of Himalayan trout fish. Packed lunch will be provided in river side. Overnight stay in guest house.
Tirthan to Great Himalayas National Park Trek
After breakfast one day hike Trek tour in Great Himalayan National Park. 4 hour's pleasant walk through the forest to the inner entrance of the park. This is an unique experience of trekking in GHNP. We will Provide pack Lunch enroute. Overnight stay, dinner at the guest house.
Guest house full of day with Leisure
After breakfast we are providing you information of local famous festival of that area, Half day Visit to explore some culture tour of Local area. Evening time providing Bonn fire, with DJ music full of eve is very delights full Dinner, overnight stay in the guest house.
Tirthan to Banjar (Shringa Rishi Temple) to Bhunter
After having breakfast visit Shringa Rishi temple, built in Pagoda cum Pahari style, having four roofs and elaborate woodwork. Also walk up to magnificent architectural wonder of Banjar valley-Chehni Kothi it is a 1500 years old building. Initially it was 15 stories high but after earthquake of 1905 only 10 stories were left. Presently this structure stands around 20 feet high. The ground floor is bigger in area as compared to the upper story's giving it a cone like appearance. Entire of trip is very scenic view and drive back to Bhunter. Overnight stay, Dinner in the hotel.
Bhunter to Delhi
After breakfast Proceed to Manikaran Sahib, known for hot sulper water, Its pilgrimages centre both Hindu & Sikh religion. Drive Back to Bhunter, Evening departure to Delhi. Tour end with sweet memories.
(1). This is the itinerary for a tour which we run regularly. It can be altered, and we like to discuss plans with clients and can make suggestions about special places to visit depending on our clients' interests, and available time. The itinerary is planned in such a way that you gain altitude gradually , you get a good and proper time to acclimatise properly while travelling through the Central Himalayas . Every day there is enough free time to make walk / or to relax your own so you could experience the people and culture from much close on the tour.
(2). In case you require accompanying tour escort / local guide with you please tell us and we will be happy to arrange local, knowledgeable guide for your tour, as per your choice.
(3). Please do not hesitate to collect any travel information from us, before working a final tour programme for yourself. We would be glad to provide you all the travel information and hotels details etc. at the time of planning your holidays with us, before you book your tour with Incredible Himachal Holidays. Being local, we can provide you with a wonderful private, personalise, tailor-made holiday tour in India at a cheaper cost than the standard package / group holiday that you might find elsewhere. We believe in delivering the service, more than- promised to our clients.
– Hotel accommodation in twin sharing basis with meal(Plan APAI).
– Transportation service non A/C Cab as per Itinerary.
– Fishing ROD with all equipments.
– License fee for Angling.
– Entrance fee for GHNP.
– English Speaking Guide.
– Volvo tickets from Delhi-Manali- Manali- Delhi.
– Personal nature expensive, like alcohol, laundry etc.
– Air and Train ticket.
– Camera and video shooting.